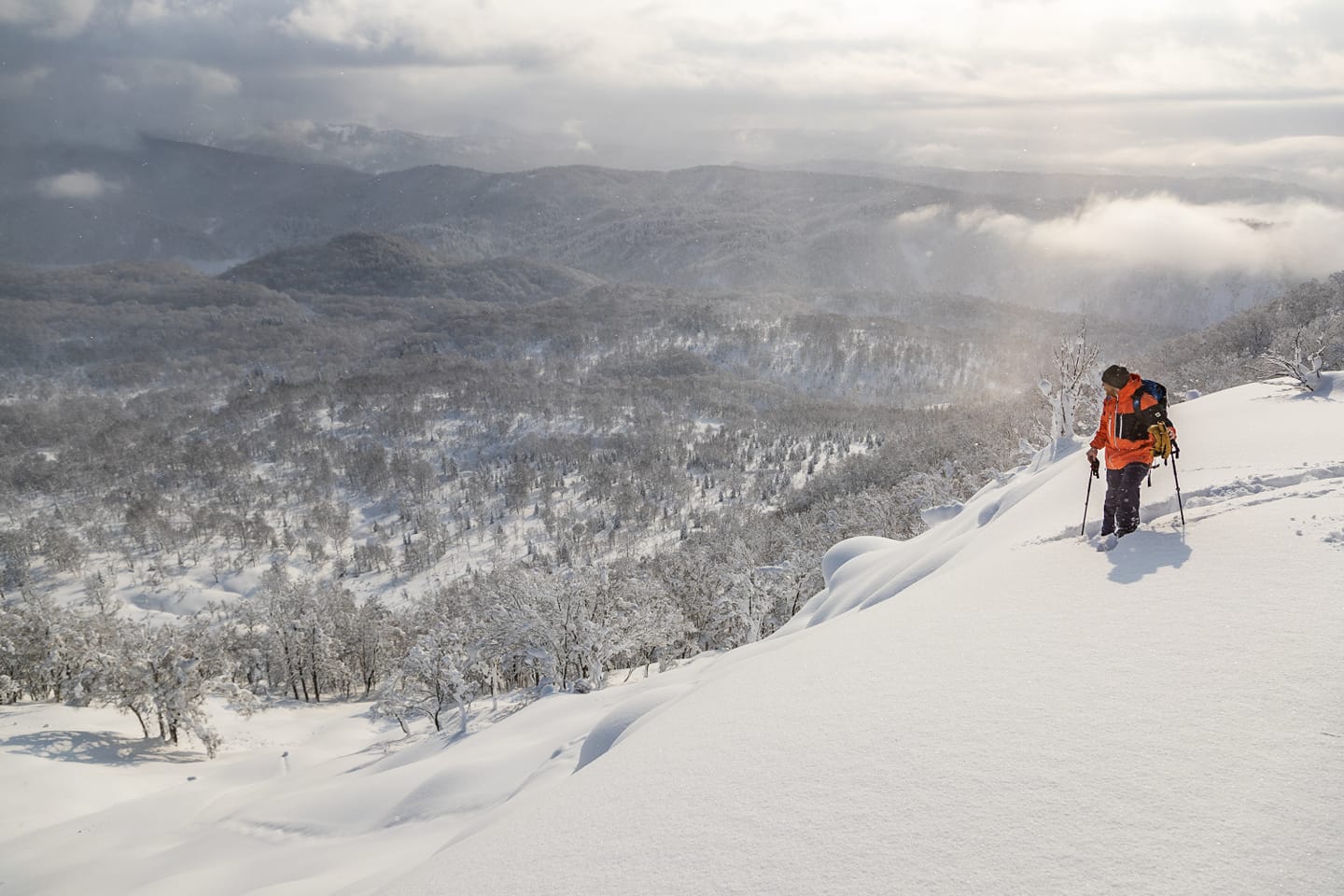 While many dream of dropping it all and working small jobs to fuel their mountain addiction, the elite ski area of Niseko, Japan, is offering employee benefits so good that your dream might not be so outlandish anymore.
Seen mainly in video games and the occasional backcountry video, Japan looks like an unattainable winter wonderland to the average snow enthusiast. When thinking of such a place, dreams of drool-inducing powder days with food and drink worthy of a last meal come to mind, but few actually make the trip. Due to COVID-19, Japan Closed its doors to tourists for two and a half years, one of the longest closure times among global tourist destinations. With their borders now open, it has had a floodgate-like effect as tourists and powder hounds alike have flocked to the country, and more specifically one of its premier places to ski and snowboard
Located south of Sapporo in Hokkaido, Japan lies the Niseko ski resort area, a cluster of four ski resorts situated on Mount Yōtei which combine to create Japan's #1 ski destination. More commonly known as Ezo Fuji due to its uncanny resemblance to the more famous Mount Fuji, Mount Yōtei is a symmetrical stratovolcano like the many other mountains of Japan, which are known as "local Fujis." Now, why might so many ski resorts plant their flag in this location exactly? Given the rich and immersive culture found all through Japan, the main Key factor for this location is the snowfall. On Mount Yōtei it snows loads, and with consistency. Through the winter, each month records similar amounts of snowfall, which then add up to a total snowfall that stays relatively consistent each year.
Now, how much snow are we really talking about? Last year during the 2021/22 season, the mountain's midway station reported 14.5 meters or roughly 50 feet of snowfall. Even further, it is worth noting that they take their measurements at the midpoint of the mountain, not the summit. As the summit gets more snow, those snowfall numbers are known to double the midpoint data, although reports for last season came out to over 20 meters/65 feet.
Don't let that get you down though, as these numbers still amount to more total snowfall than Whistler Blackcomb or Jackson Hole respectively. In a place like Niseko, it is easy to submerge yourself in the area, and even easier in the snow that it produces.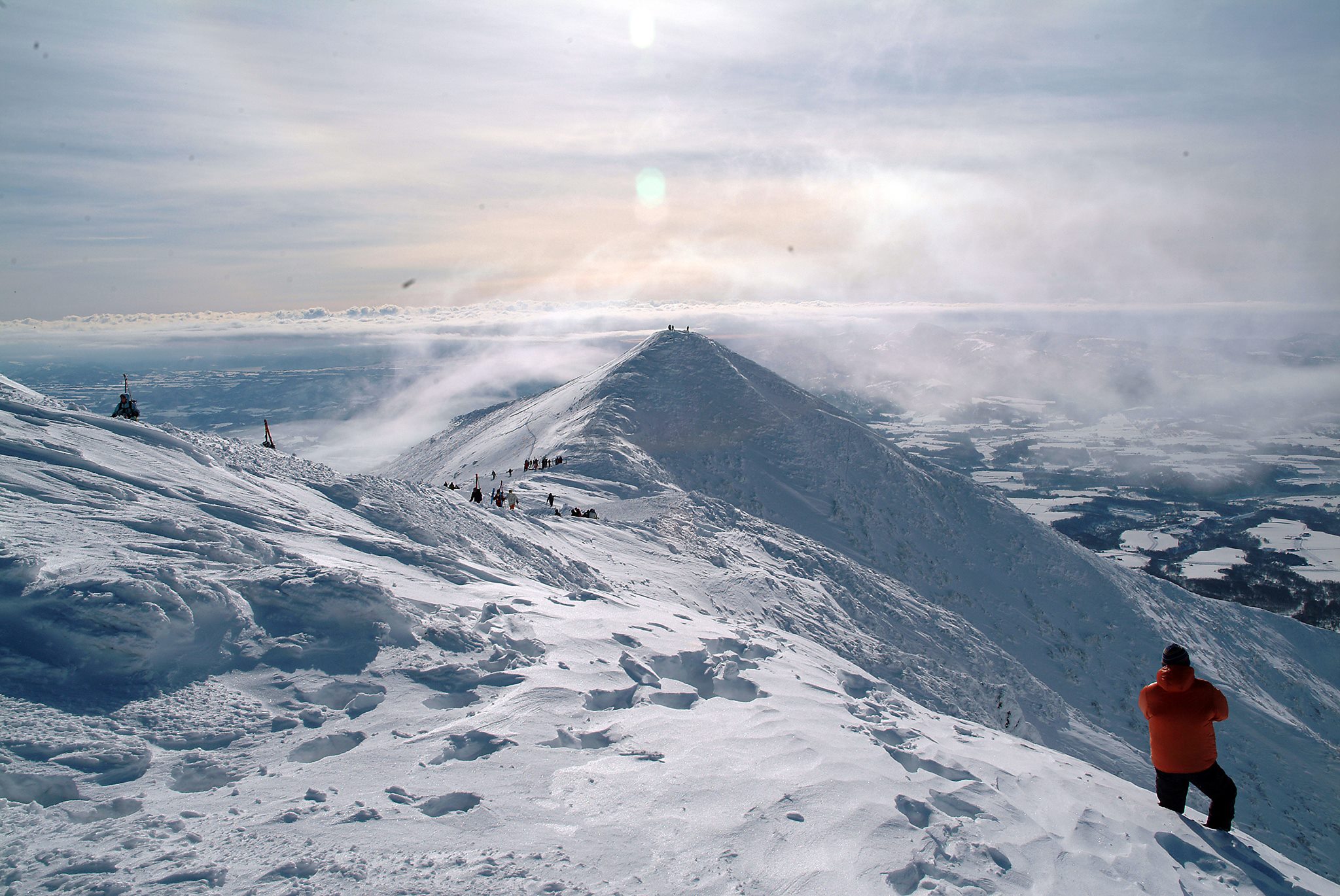 This ski area isn't the hidden gem that it once was, now accommodating more to the luxury tourist crowd that frequents the area. Designer storefronts line the towns, boasting Moncler jackets and other fashions alike, with trendy coffee shops and high-end restaurants as the common scene. The lavish lifestyle follows you to your bed in Niseko, as accommodations range from the Ritz-Carlton hotel to traditional Japanese Villas, the usual nightly fare here ranging in the thousands of dollars. Akin to Aspen but on steroids with an Asian twist, this has become the final destination for the rich looking to enjoy a mountain paradise.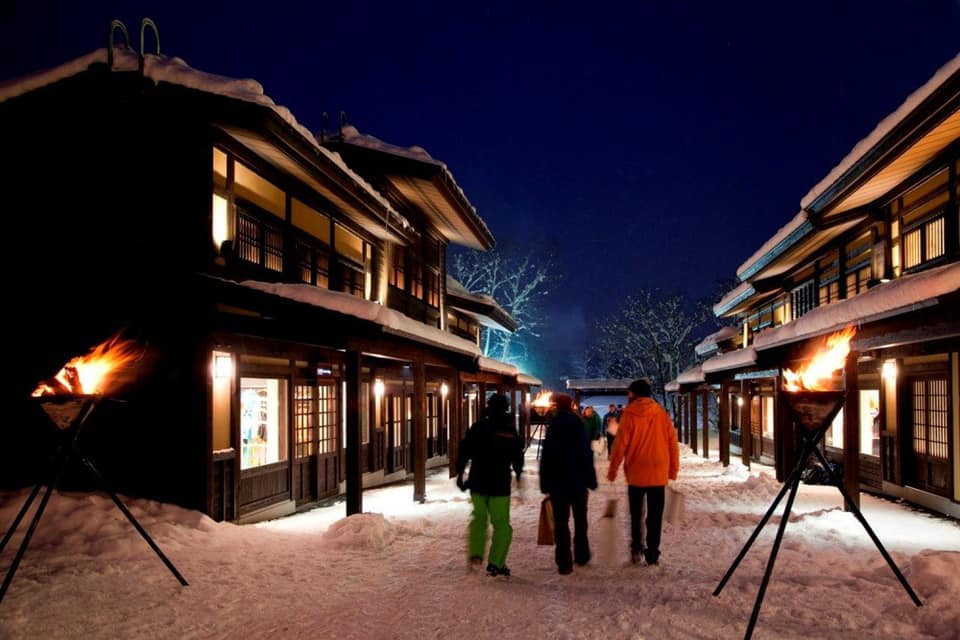 However, all is not what it may seem. Niseko is just one area being affected by a plethora of factors that have created the perfect storm of low employment rates not only in this Japanese mountain outpost but throughout the country. For the citizens of Japan, corporate and economic situations have left the Japanese with few opportunities and in a financial pinch where raising a family is simply unethical. As generations of working-class individuals retire, the rate of those being born does not match the number leaving the workforce. This creates a problem not in the lack of jobs, but in the lack of people to fill them.
In Niseko, as the area booms with money and construction, they still cannot seem to escape these problems.
Even as more infrastructure and amenities are built, those already there are seen struggling. While many restaurants have had to close their doors, those still kicking needed to make changes such as severely limiting the menu and being closed for dinner, as there is no one to work the shifts. Those still open are even further strained, as the small restaurant selection creates long waits for the those open, ones that are already scrambling to make the business work with a handful of employees doing the work of dozens.
In hotels, some places have had to resort to only being able to clean rooms every four days, as that is all they can manage with such few staff members. On the hill, resorts face shortages across the board, including lift attendants, shuttle drivers, and ski patrol. For the wealthy, this means dinner reservations made months in advance, long waits for food, drinks, a clean hotel room, and more. But for the rest of us, this means an opportunity.
One of the ways in which Japan relies on foreign aid is in the way of employees. With Japan already low on citizens and the working few not wanting to do so in the snow/ski environment, it is left up to those from other parts of the world to fill such positions. During the time of the Corona Virus, Japan's closed borders showed this reliance on such people, and the missing presence of foreign help was felt intensely. It was because of this realization, that managers and owners alike placed special importance on ensuring these positions were filled when the borders reopened.
In a country of low benefits and wages, Niseko needed to go against the grain to keep their ski area on the up and up. Major benefits and pay increases were implemented this season so that the businesses and amenities did not face such hardships as felt before.
Businesses of all kinds are looking to fill the positions by any means necessary. Some bars and restaurants are offering pay at over 70% above minimum wage, while others are offering other forms of benefits such as reimbursing employees' flights to Japan for up to $750. While this sounds alluring, the Skiing and snowboarding benefits are what make the deal. As Mount Yōtei is the focal point of the Niseko ski area, the skiing resorts have looked to make working for them a deal you can't refuse.
In addition to the plethora of other jobs available, The resorts desperately need employees to operate the crucial aspects of resort function, such as lift attendants, shuttle drivers, ski patrol, and more.
What are they willing to do for you? These resorts are offering services such as free accommodations and lift passes, letting you explore the powder to your heart's content and then giving you a place to recoup so you can do it all over again tomorrow. It is clear to see that the Ski area of Niseko is showing its weakness and begging for your help. With Facebook groups dedicated to giving those interested in work a place to indicate as much, many have received over ten job offers in a matter of days, just going to show what a hot commodity you are as a potential employee. One might wonder why with so many benefits, why the jobs haven't been swept up instantly.
In truth, a major part of taking up work in Niseko has to be passion-driven. While there are surely enough people willing to take the leap, many are being faced with some issues along the way. Depending on your country, some potential employees are having trouble securing work visas, a critical and required step in the process which is no small feat. Even with such high wages being offered, the pay only comes out to be around 11 to 12 US dollars an hour, which some might view as not worth it. Additionally, the currency in Japan is not very strong, so converting your earnings at the end is viewed as a gamble for some people.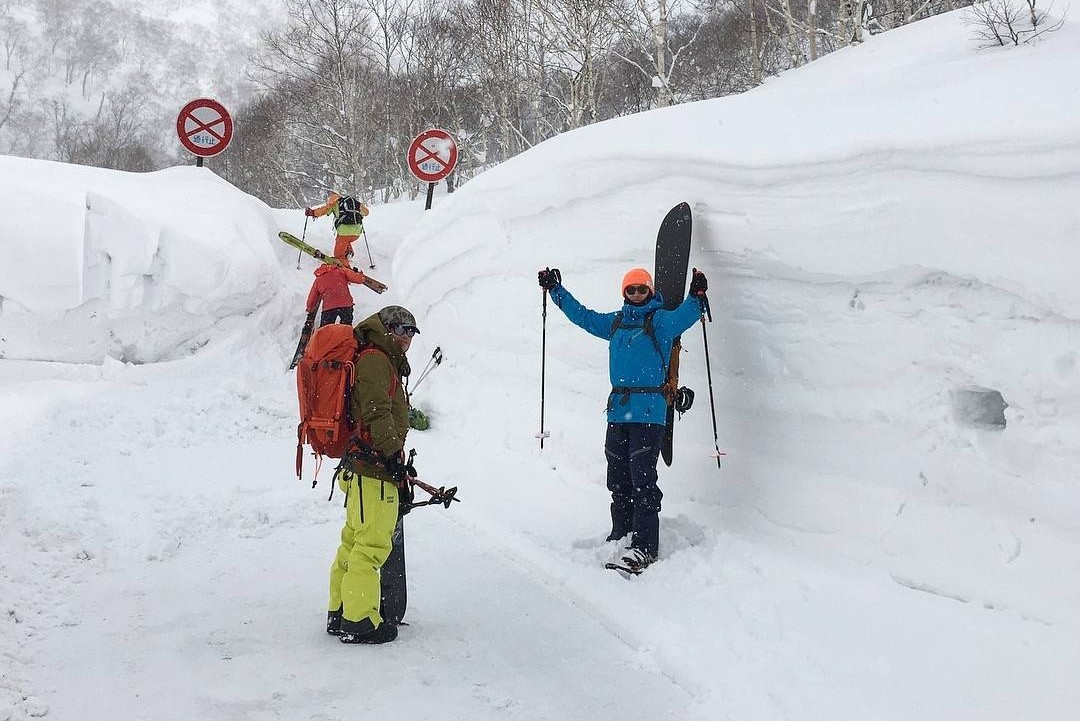 The idea of chasing the snow to a place not your own is hardly a new one. Countless lives have pursued this idea over time and space, and many have never looked back. Leaving a consistent and mundane day-to-day lifestyle to chase your passion is not something that the masses understand, it's understood by the people like you and me. Moreover, being a ski bum isn't done for the masses, it's done for you. While there is money to be had working in the mountains, it is not the sole reason people do it.
It's not every day you get the opportunity like this to travel continents and work somewhere with such a rich culture, not to mention a place that also gets absolutely dumped on. With benefits that would make any mountain addict's mouth water, do something for yourself and take this leap, you never know how your life might change.
 Need one final push? Check out this SnowBrains Article below.
You might also like: