Skiers and boarders likely already know the name Stowe, Vermont. It is one of the US's top ten skiing and boarding destinations, and there are more than a few reasons why. With its ski resort located on Mount Mansfield, Vermont's tallest mountain, there is an abundance of terrain on the mountain to enjoy. However, the town of Stowe itself has a lot to offer travelers.
Travelers looking to spend some time in Stowe this winter will have more than a few things to consider. To help travelers out, here is a guide to small town Stowe, Vermont's ultimate ski town.
What To Know When Visiting Stowe, VT
Stowe is home to many fun activities and events, both in and out of ski season. The town hosts arts and crafts shows, a balloon festival, and even a weekend-long British Invasion event held every September.
Skiers and borders, however, may be more interested in the ski area. Mount Mansfield, though the home of Stowe's ski resort is 4,393 feet which makes it Vermont's tallest mountain. Travelers should note the terrain of this mount is primarily for intermediate and expert skiers.
Related: 10 Holiday Happenings To Find In Burlington, Vermont This Season
Winter season aside the area town and mountain both still have a lot to offer. Many hiking trails fill the mountain and nearby Smuggler's Notch State Park which includes a portion of the famous Long Trail.
Best Ways To Get Around Stowe, VT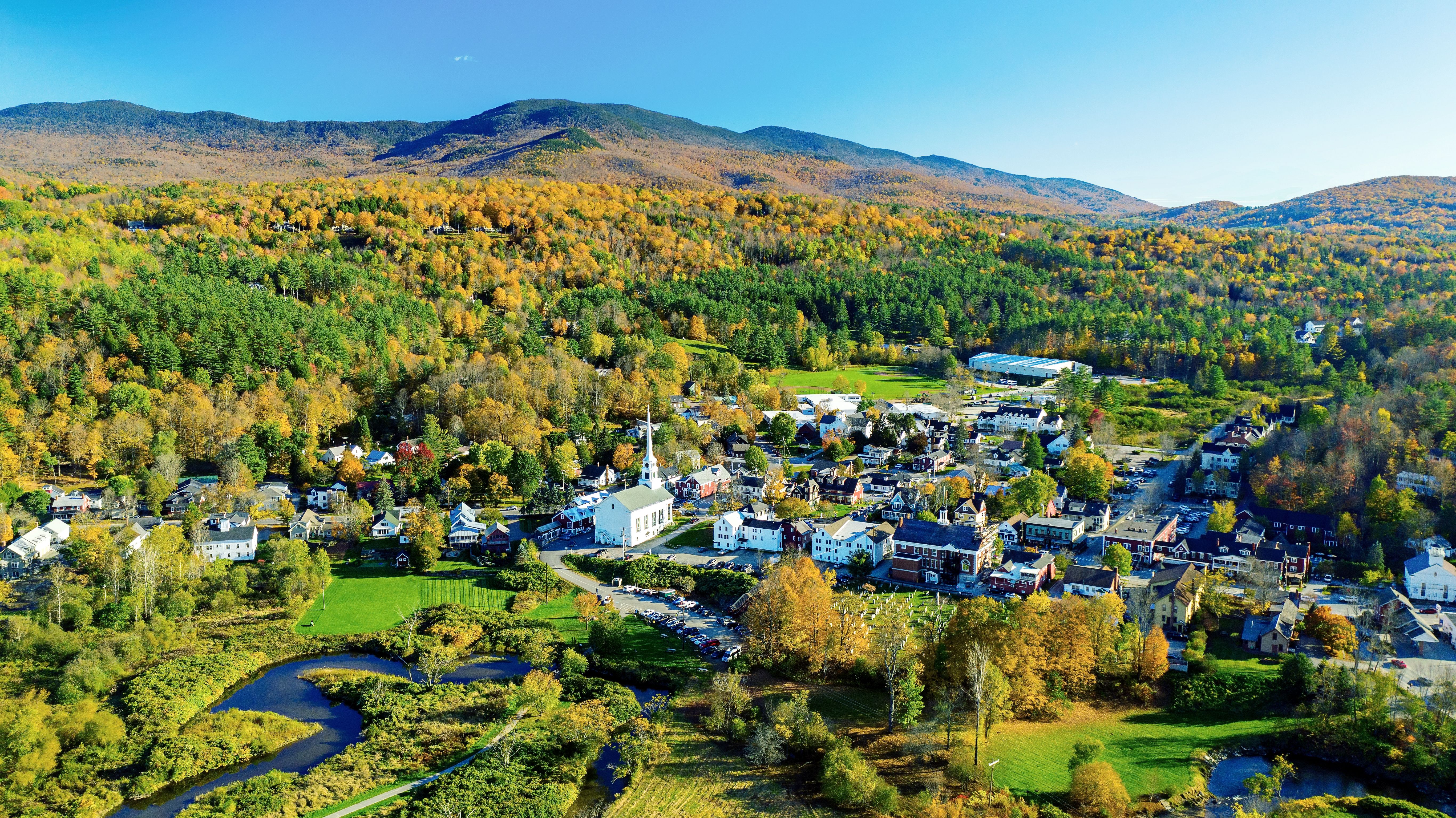 An aerial view of Stowe, Vermont
Stowe is a small town, and despite its tourism, it has relatively limited public transportation. This means cars are quite important for getting around.
By Car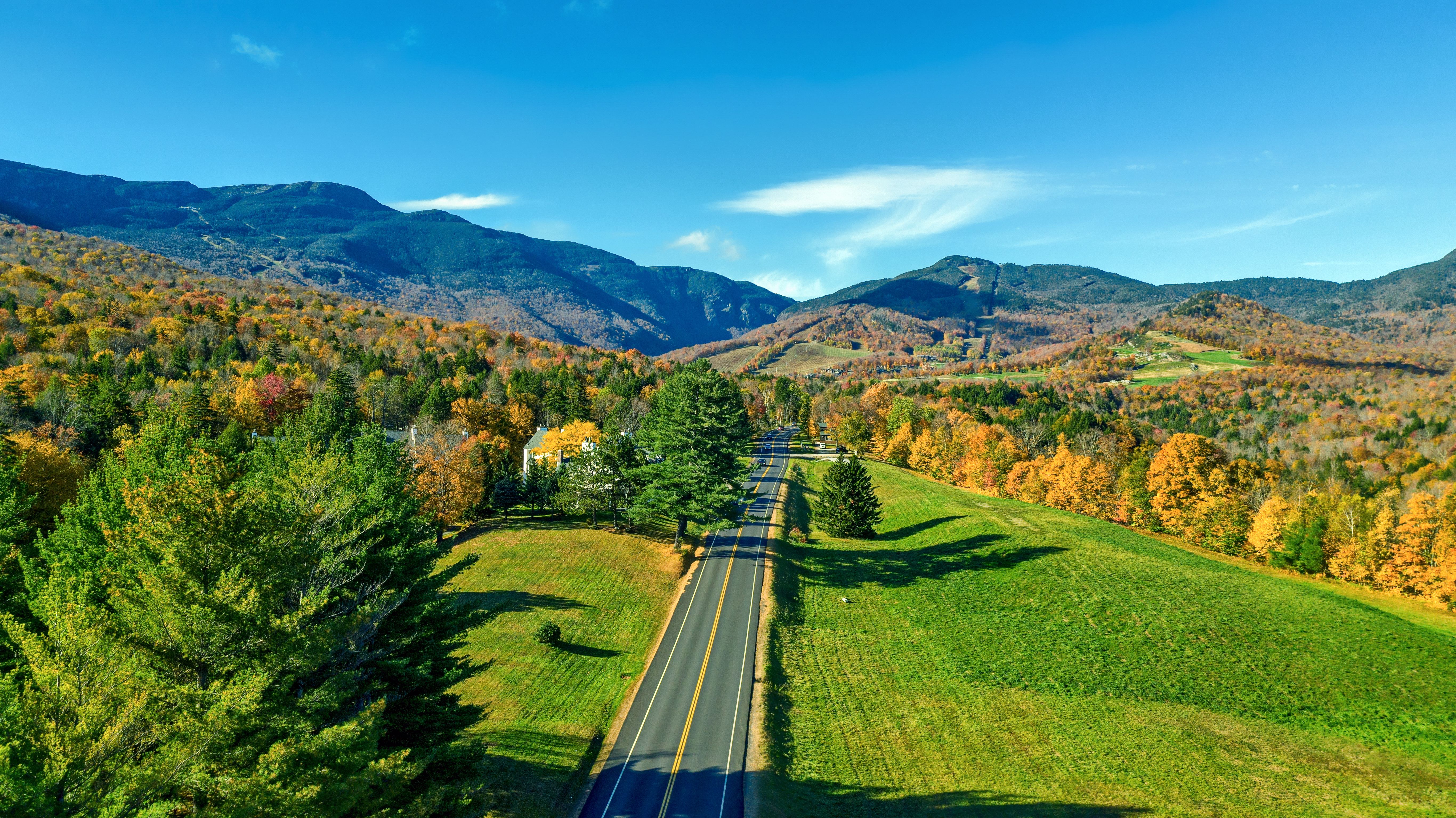 An aerial view of a road around Stowe, Vermont
Driving a car will be the best way to get around Stowe, VT. It's not a large town, so public transit is limited making cars nearly a must. There isn't anywhere in Stowe to rent cars but nearby Burlington and its airport are where travelers can find car rentals.
Having four wheels to navigate around while in Stowe will massively increase the pleasure of the experience—and it makes a visit to Emily's Bridge easier.
By Bus

A view of Stowe's landscape
If travelers are in Stowe from late November to early April and are staying on Mountain Road, Stowe Mountain Resort, or Stowe Village, they can access the mountain via Green Mountain Transit's No. 108 bus.
The bus runs from 6:30 am to 9 pm and is a nice way to reach the mountain. However, the line's route is limited and is mostly, if only, used by skiers and boarders.
By Taxi, Uber, or Lyft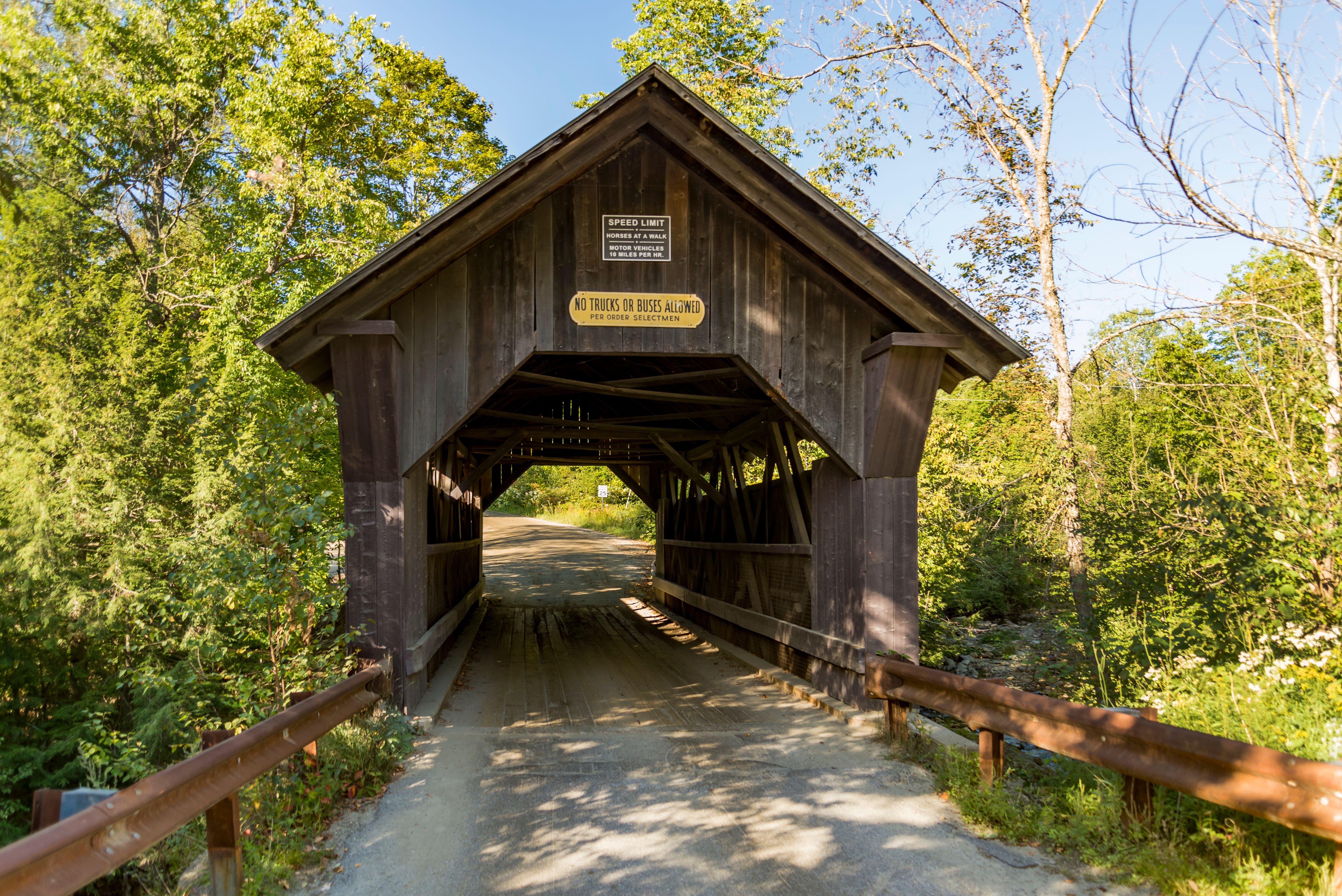 View of a famous Stowe bridge
Travelers who find themselves stuck and in need of quick transport will be able to make use of the town's taxi companies as well as both Uber and Lyft.
Travelers will find these rides to be pricey. The overall cost of renting a car will be cheaper than relying on a taxi, Uber, or Lyft to get around while in Burlington.
By Bike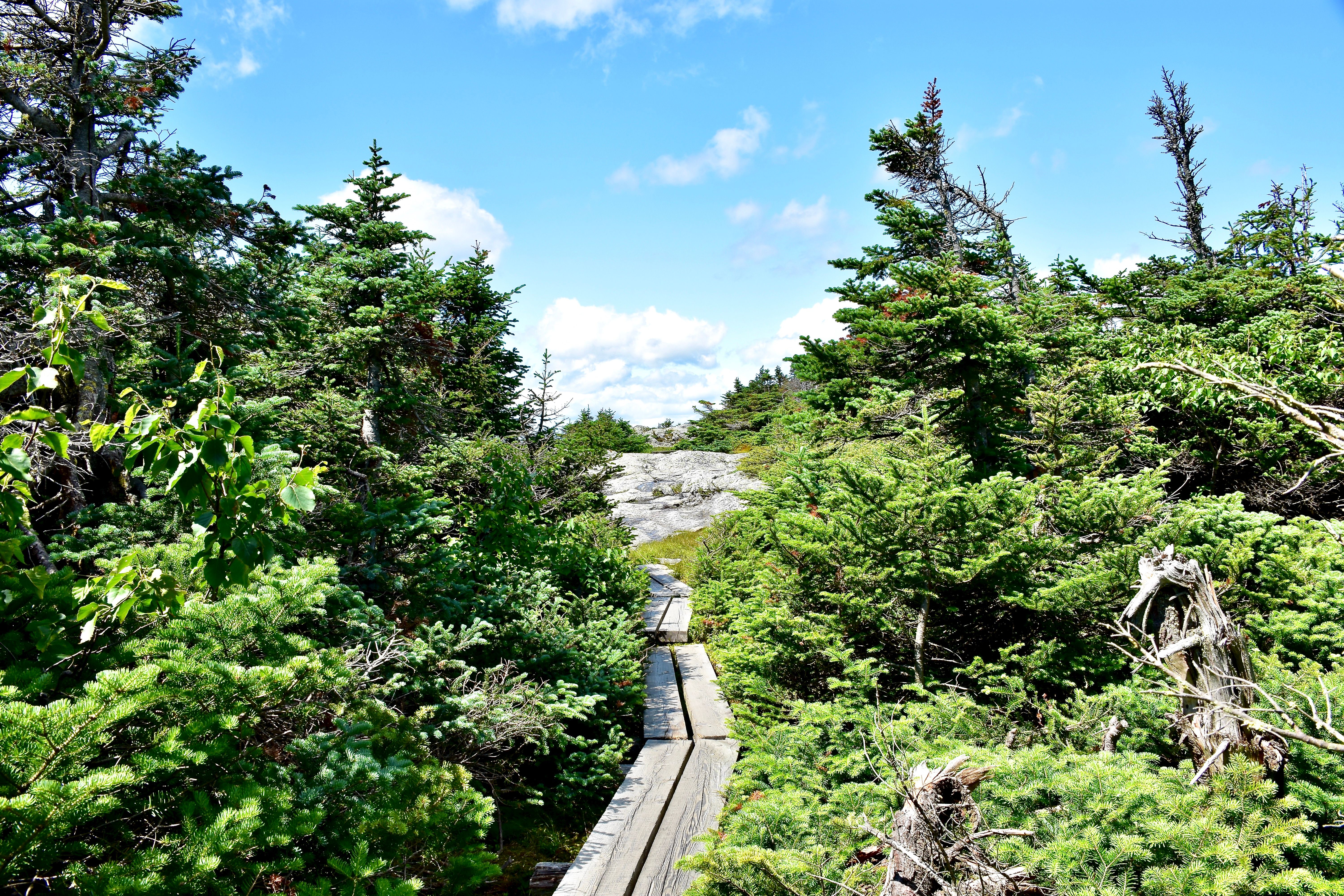 A wooden path winding through the woods of Stowe, Vermont.
Now, during the winter this is not a good form of transportation for Burlington, though during the warmer months, cycling around is great in this small Vermont town.
Travelers can even access attractions like the Vermont Ski and Snowboard Museum which is right along the Stowe Recreation Path. But if it's winter, travelers should count on other forms of transit.
Where To Stay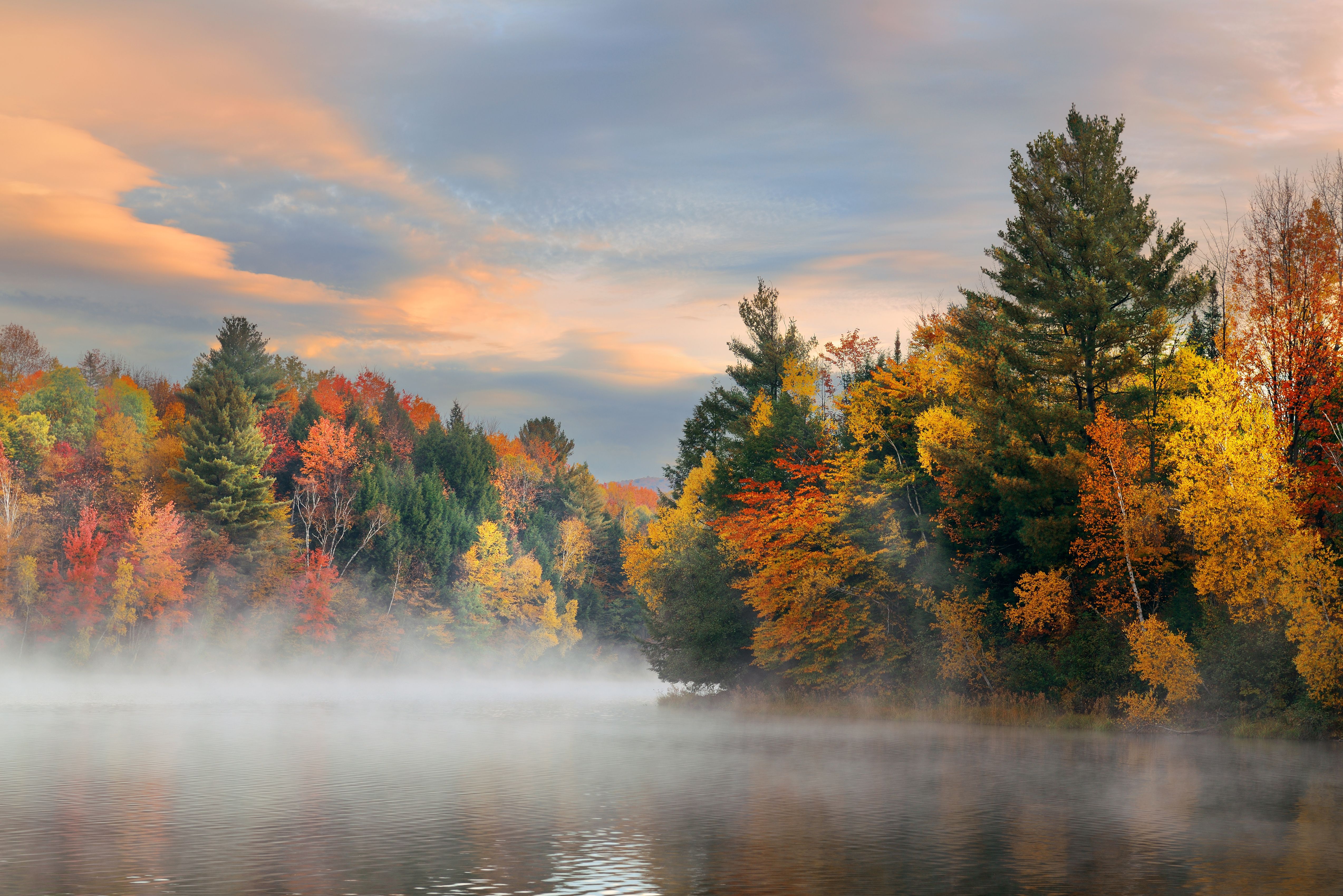 A view of a pond in Stowe, in the fall.
Being one of the most popular ski destinations in the US, travelers can be sure that Stowe will have many varied accommodations for travelers.
To help them out, here are three of the most highly recommended accommodations in Stowe, Vermont.
Trapp Family Lodge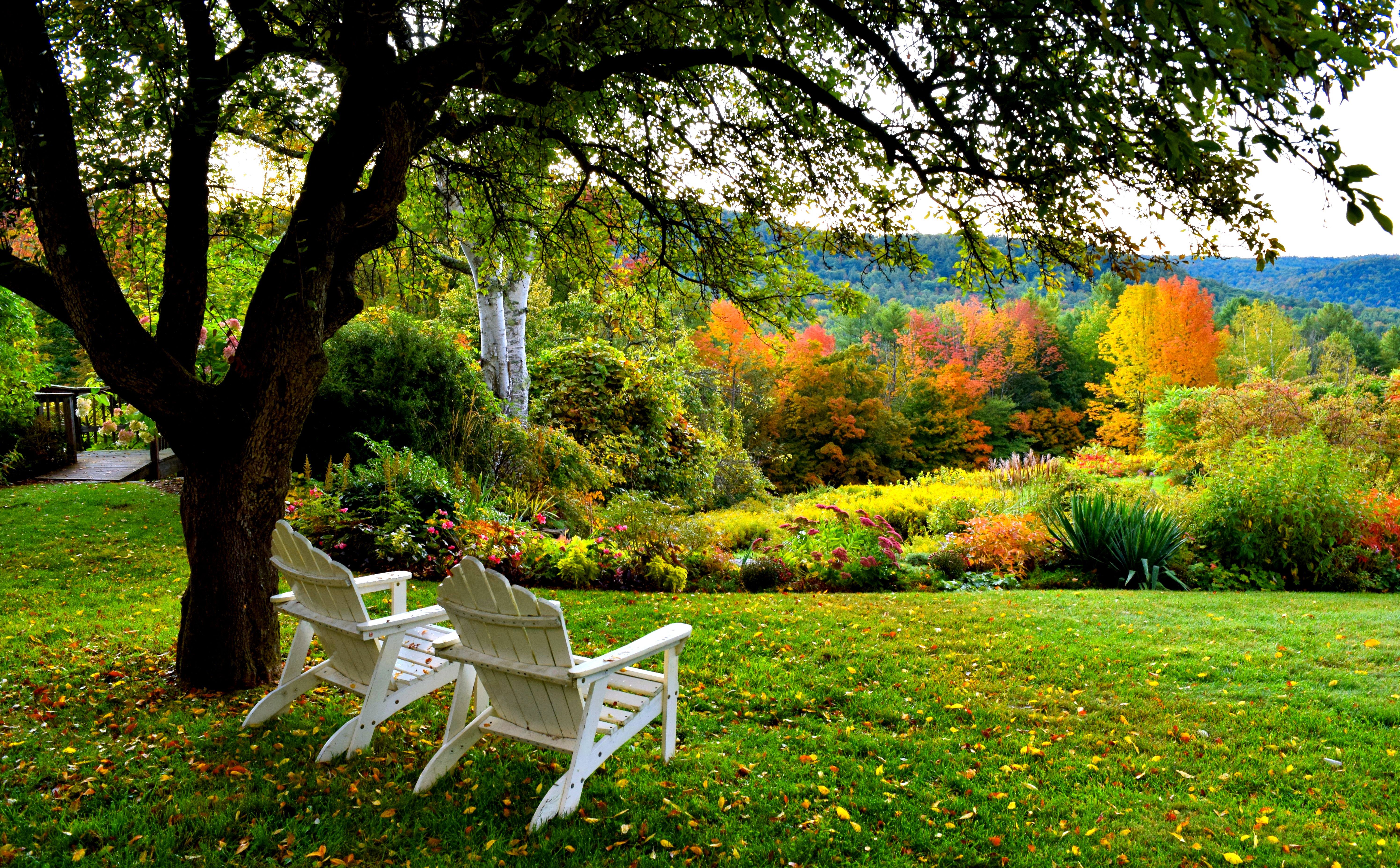 An image of a great Stowe view.
This Austrian-inspired lodge is not only a destination for activity, but it is also one for lodging and relaxation. Travelers looking for a European-feeling ski adventure will be able to find a close thing to it a the Trapp Family Lodge.
All year round they bring fun activities to the area and their 2,500 acres which host a great deal of year-round fun.
Address – 700 Trapp Hill Rd, Stowe, VT 05672-5074
Amenities – Free parking, Free High-Speed Internet (Wi-Fi), Pool, Fitness Center with Gym, Workout Room, Bar/Lounge, Bicycle rental, Hiking
Cost – $$
Topnotch Resort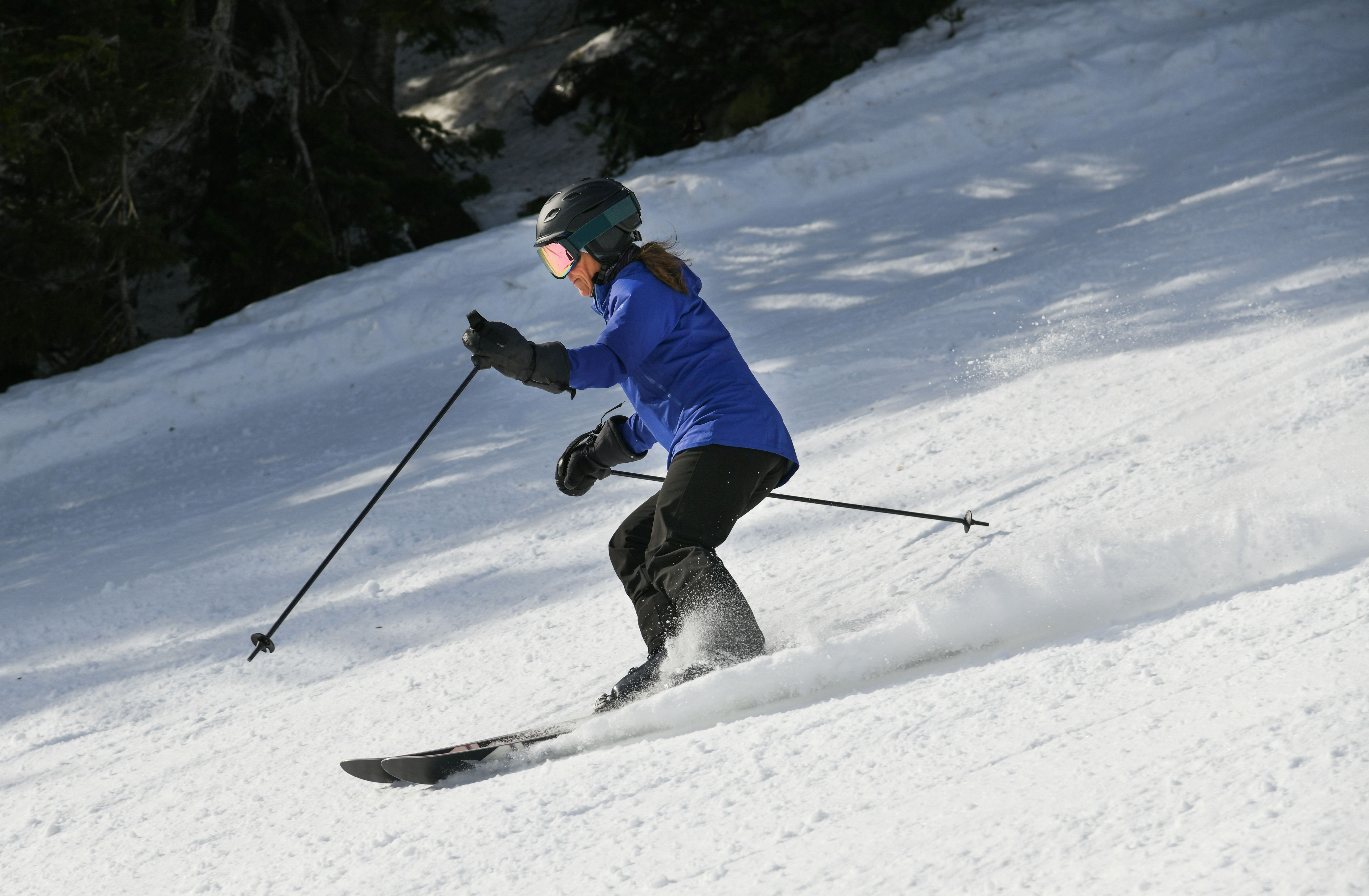 A skier skiing Stowe
As its name suggests, the accommodations for the Topnotch Resort really are the top of what's available in Burlington, but it does come with a price that matches.
Situated scenically in the Vermont countryside, this resort has everything travelers need from dining to relaxation, this resort has it.
Address – 4000 Mountain Road, Stowe, VT 05672
Amenities – Blackout curtains, Air conditioning, Desk, Fireplace, Housekeeping, Refrigerator, Cable/satellite TV, Walk-in shower
Cost – $$
Brass Lantern Inn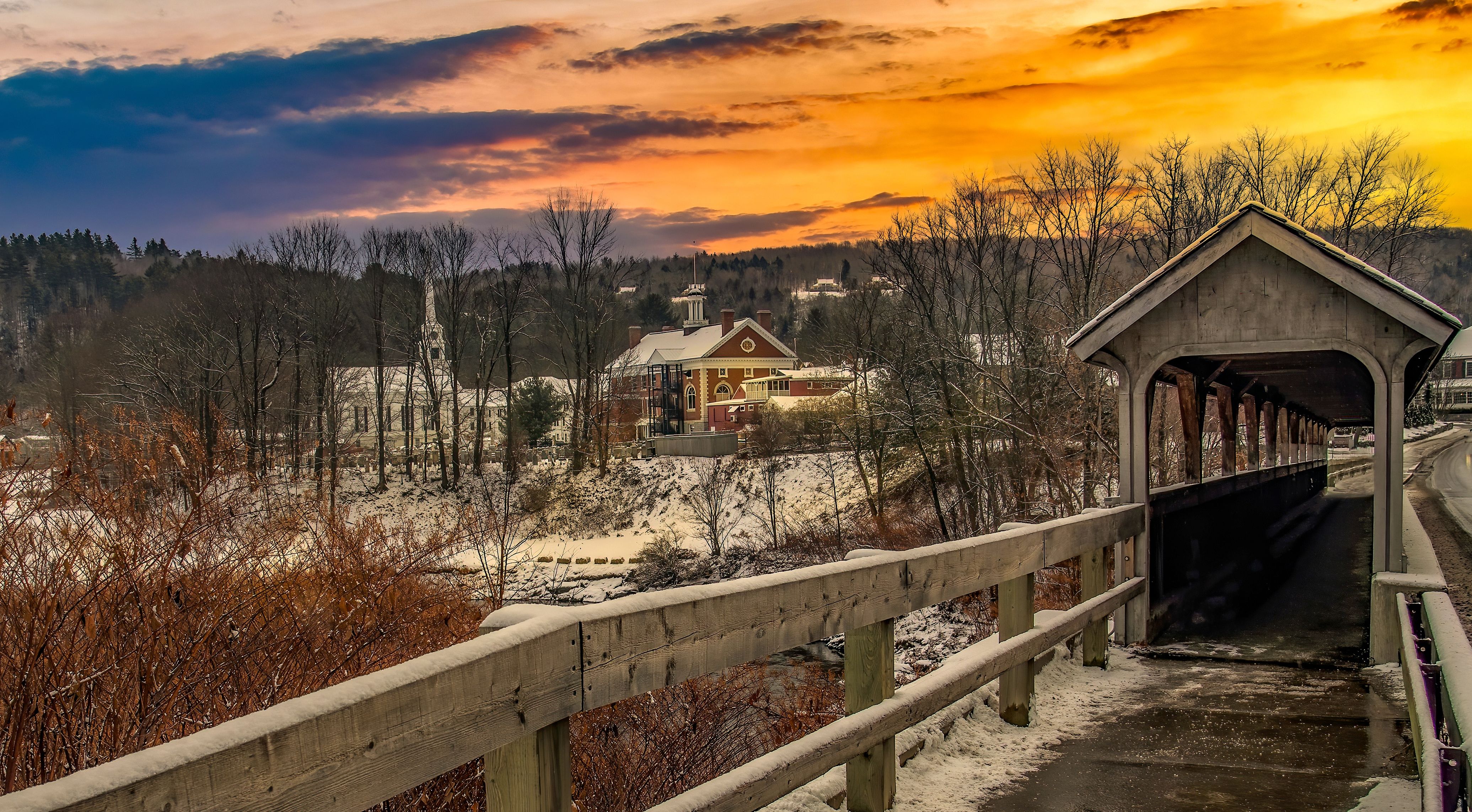 An old wooden bridge leading into Stowe.
Travelers looking for the best value for their dollar should consider the Brass Lantern Inn. The Inn is plenty luxurious and aesthetic in its Vermont scenery.
Amenities like breakfast, hot tubs, an outdoor fireplace, and great access to Stowe's shops and restaurants make this one of the most popular places for travelers. With their reasonable room costs, it's easy to see why.
Address – 717 Maple St, Stowe, VT 05672-4250
Amenities – Free parking, Free High-Speed Internet (Wi-Fi), Hot tub, Free breakfast, Game room, Hiking, Non-smoking hotel, Outdoor fireplace
Cost – $
Where To Eat In Stowe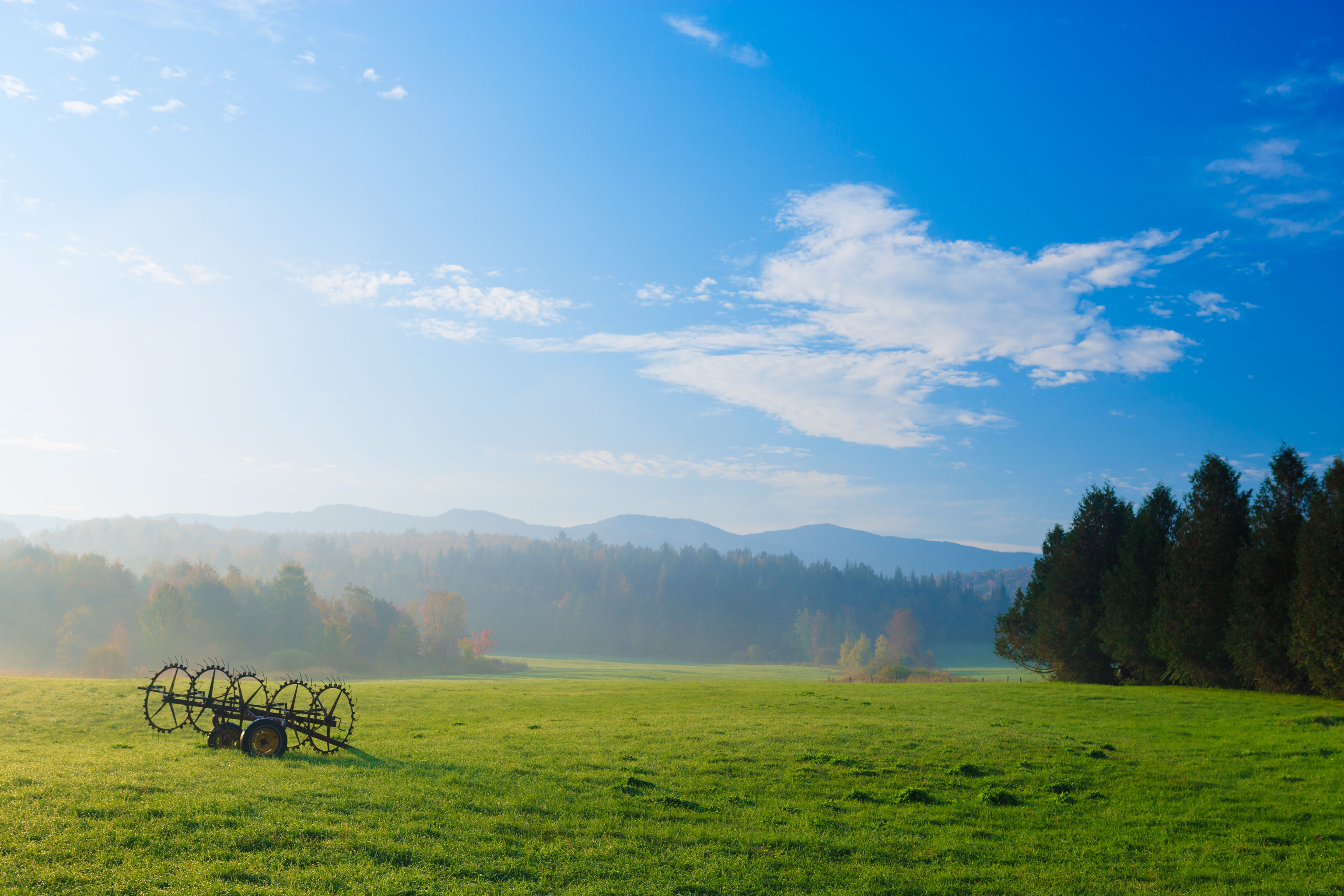 The view of a field in Stowe.
Travelers will likely find themselves quite hungry after a day on the slopes or any of the other fantastic outdoor activities in Stowe. So, to help travelers out, here is a look at three of the top food destinations in Stowe.
Green Goddess Café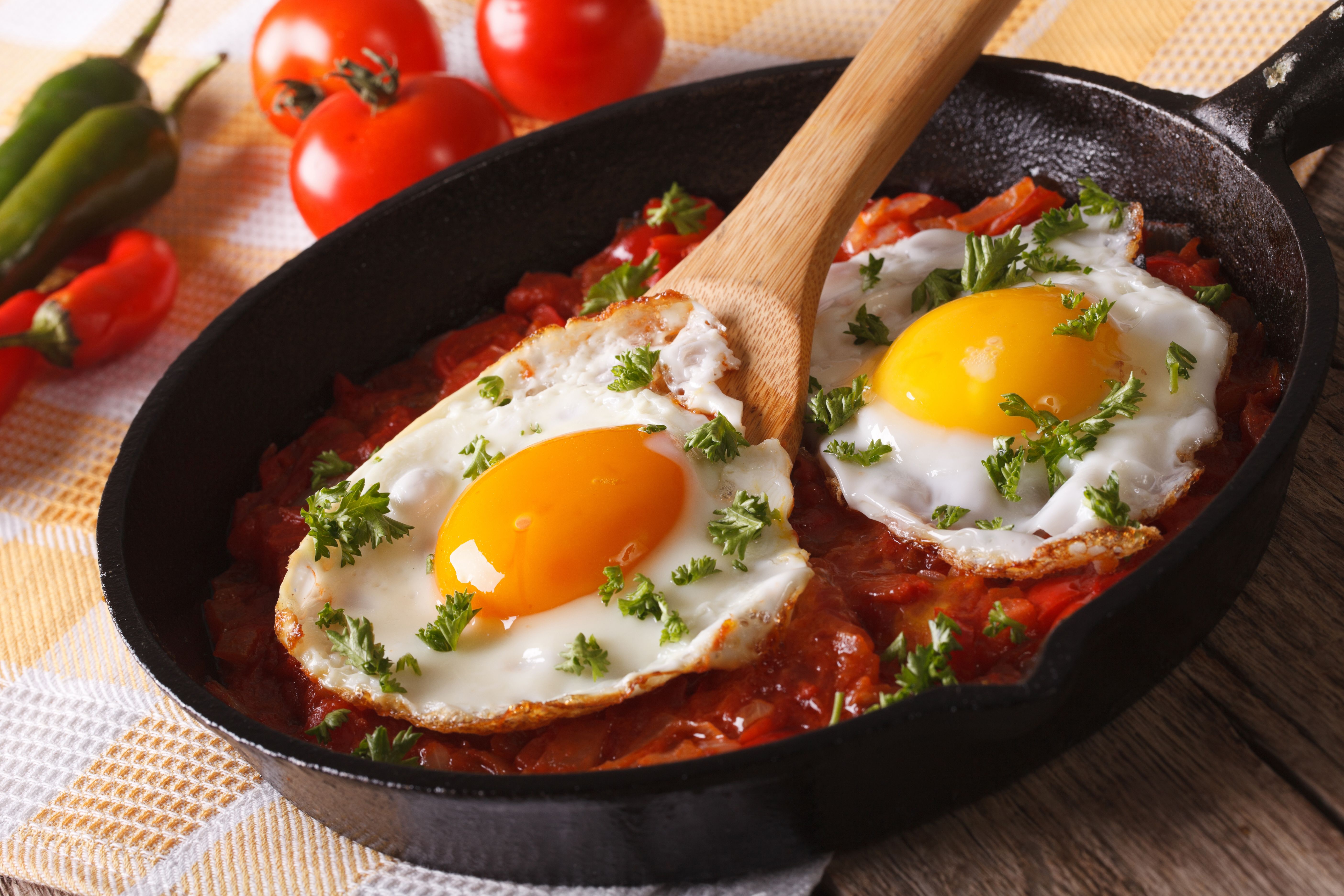 Deliciously prepared Huevos Rancheros.
Starting off a day of adventure right is important, so travelers should do so at Green Goddess Café. They love great food, and only serve their patrons the best quality cuisine they can.
From breakfast sandwiches to scrambles and cupcakes, travelers can start their adventure here.
Address – 618 S Main St, Stowe, VT 05672-5070
Contact – (802)253-5255
Cost – $$-$$$
Fan-Favorite – Huevos Rancheros
Harrison's Restaurant & Bar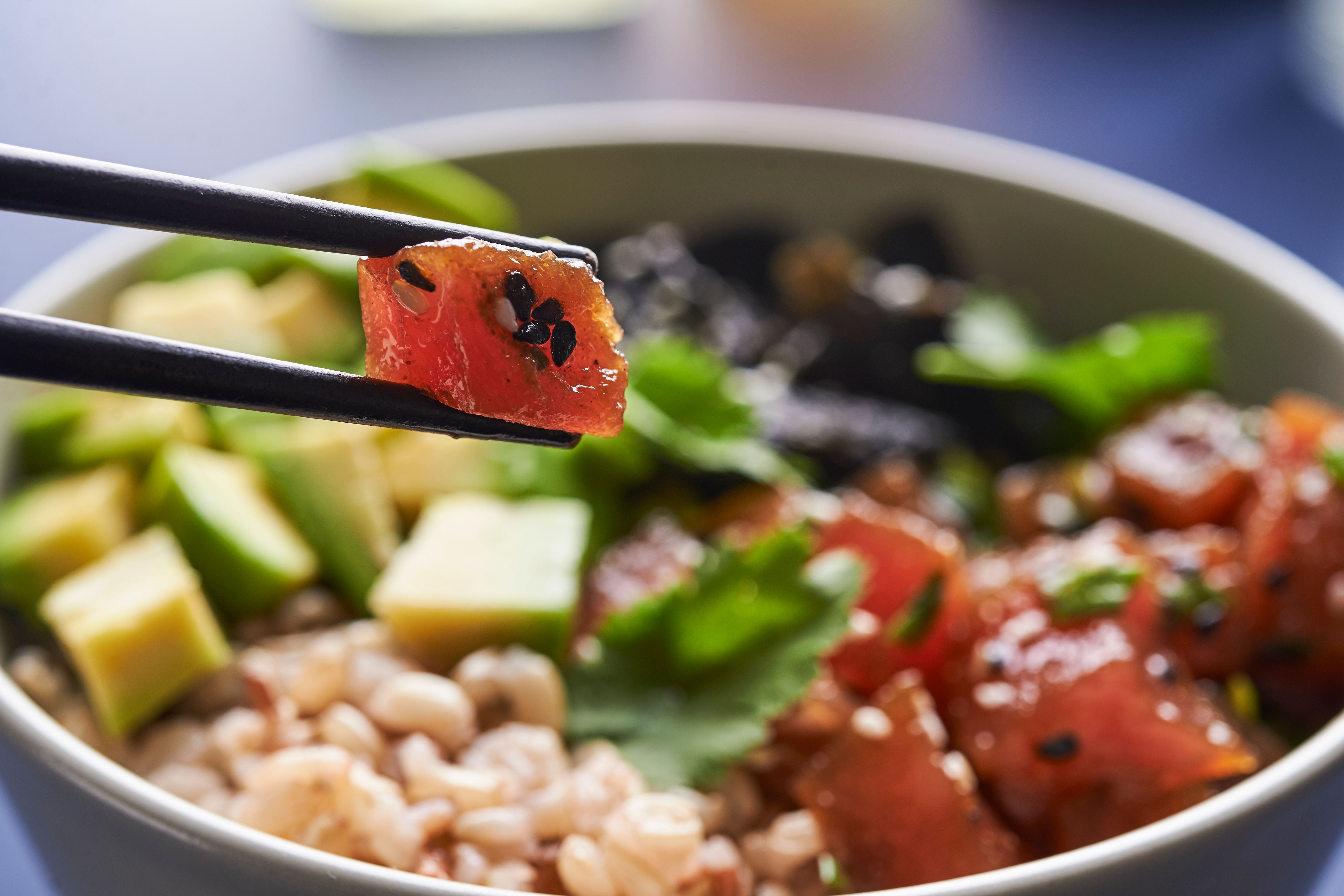 A bowl of tuna poke
Travelers looking for a perfect night out in Stowe will love Harrison's Restaurant & Bar. Serving delicious drinks and local favorites to its patrons.
Harrison's has a polite and friendly staff that has been showered in great reviews. For a classic night out, this is the place travelers should check out.
Address – 25 Main St Carlson Bldg, Stowe, VT 05672-5185
Contact – (802)253-7773
Cost – $$-$$$
Fan-Favorite – Tuna Poke Bowl
Idletyme Brewing Company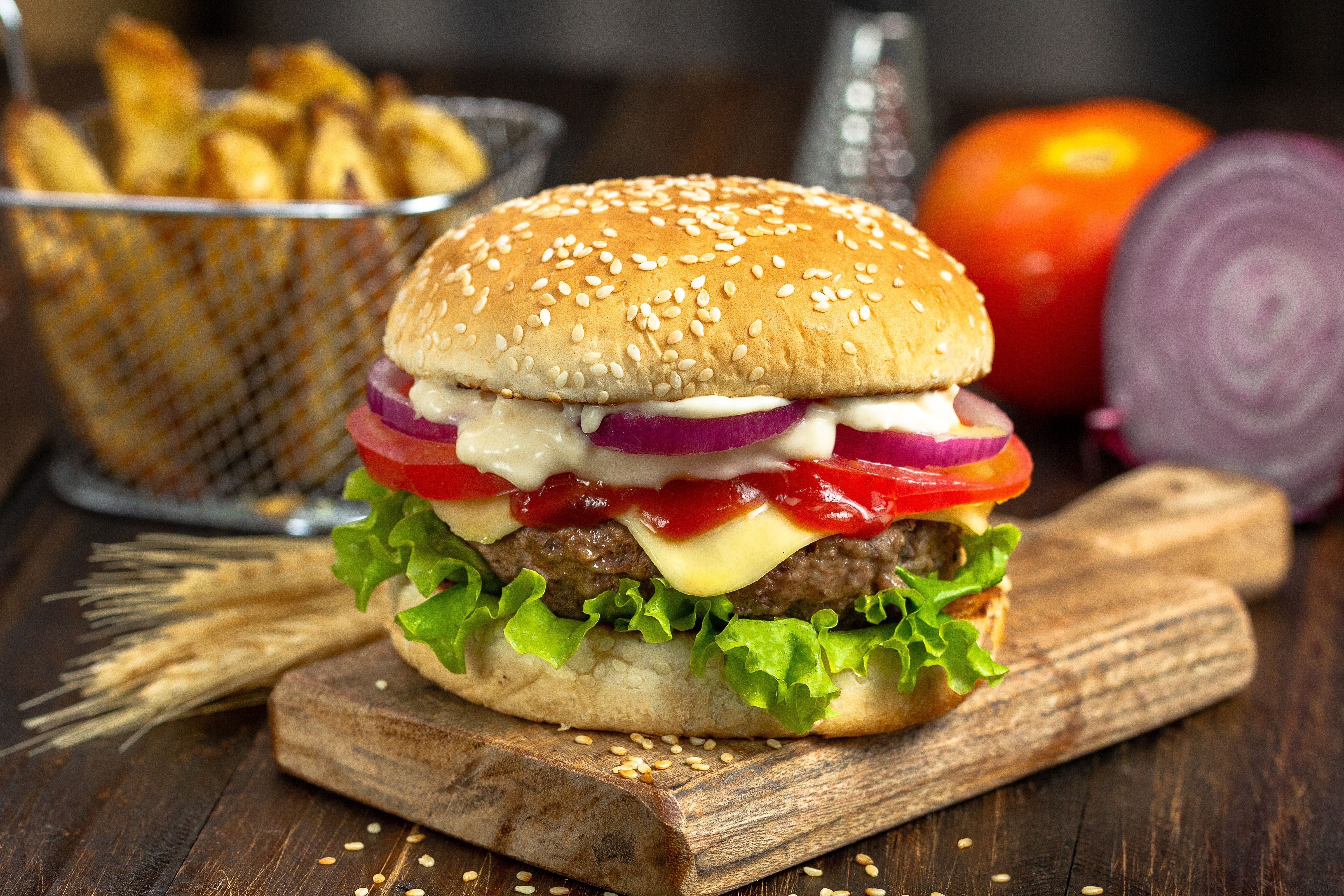 An image of a lager burger.
Travelers looking for a bar and grill with a bit of young and modern flare should try out Idletyme Brewing Company. Their burgers and how delicious they are, are the topic of nearly every review for this brewery. So, stop by for a burger and a brew, travelers won't regret it.
Address – 1859 Mountain Rd, Stowe, VT 05672
Contact – (802) 253-4765
Cost – $$-$$$
Fan-Favorite – The Burgers
Top Rated Sights Besides The Ski Area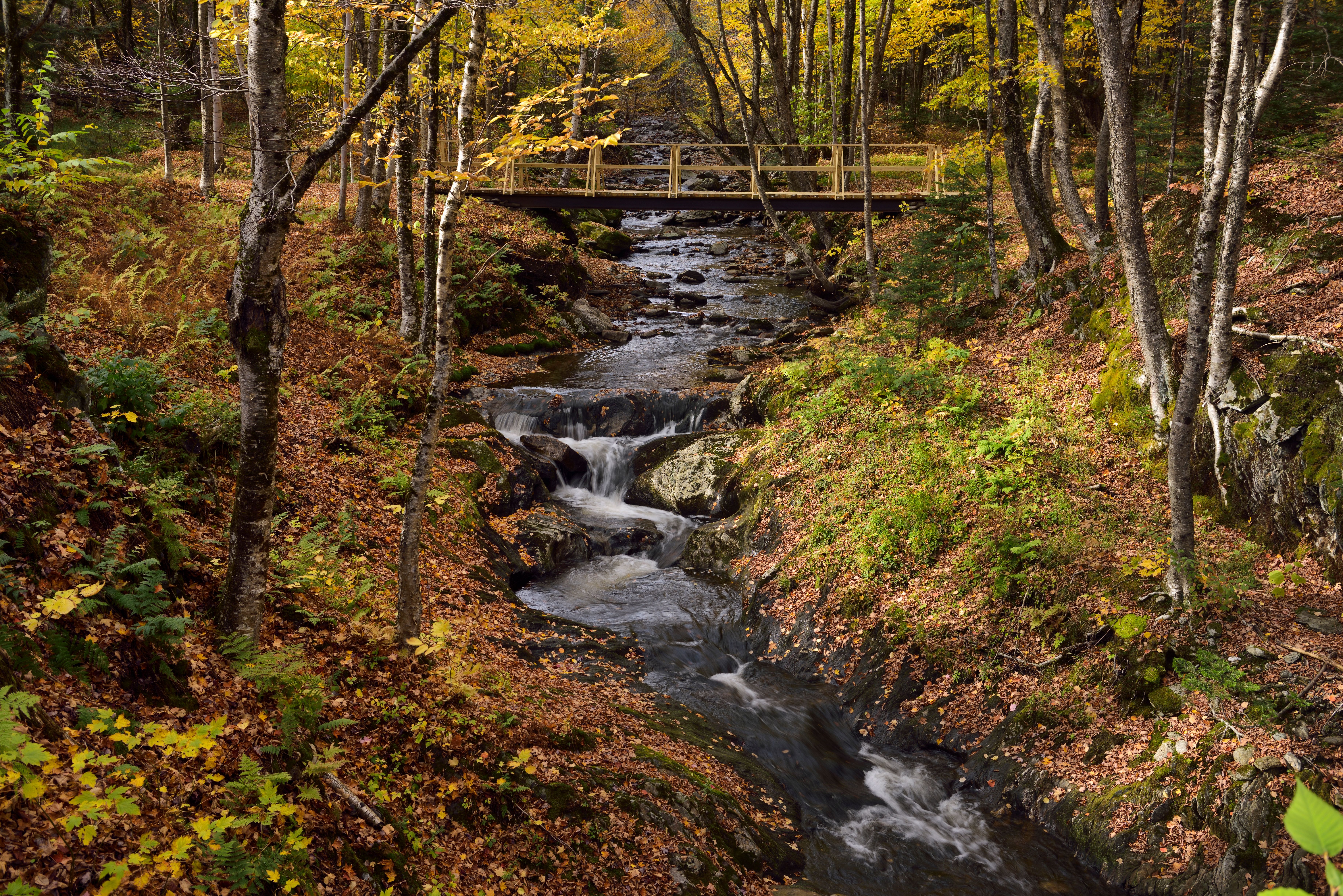 The image of a bridge and stream near Stowe
Stowe is home to incredible sights for travelers to check out all year round. Here is a look at three that are must-sees.
(Warm Weather) Hike The Long Trail And Smuggler's Notch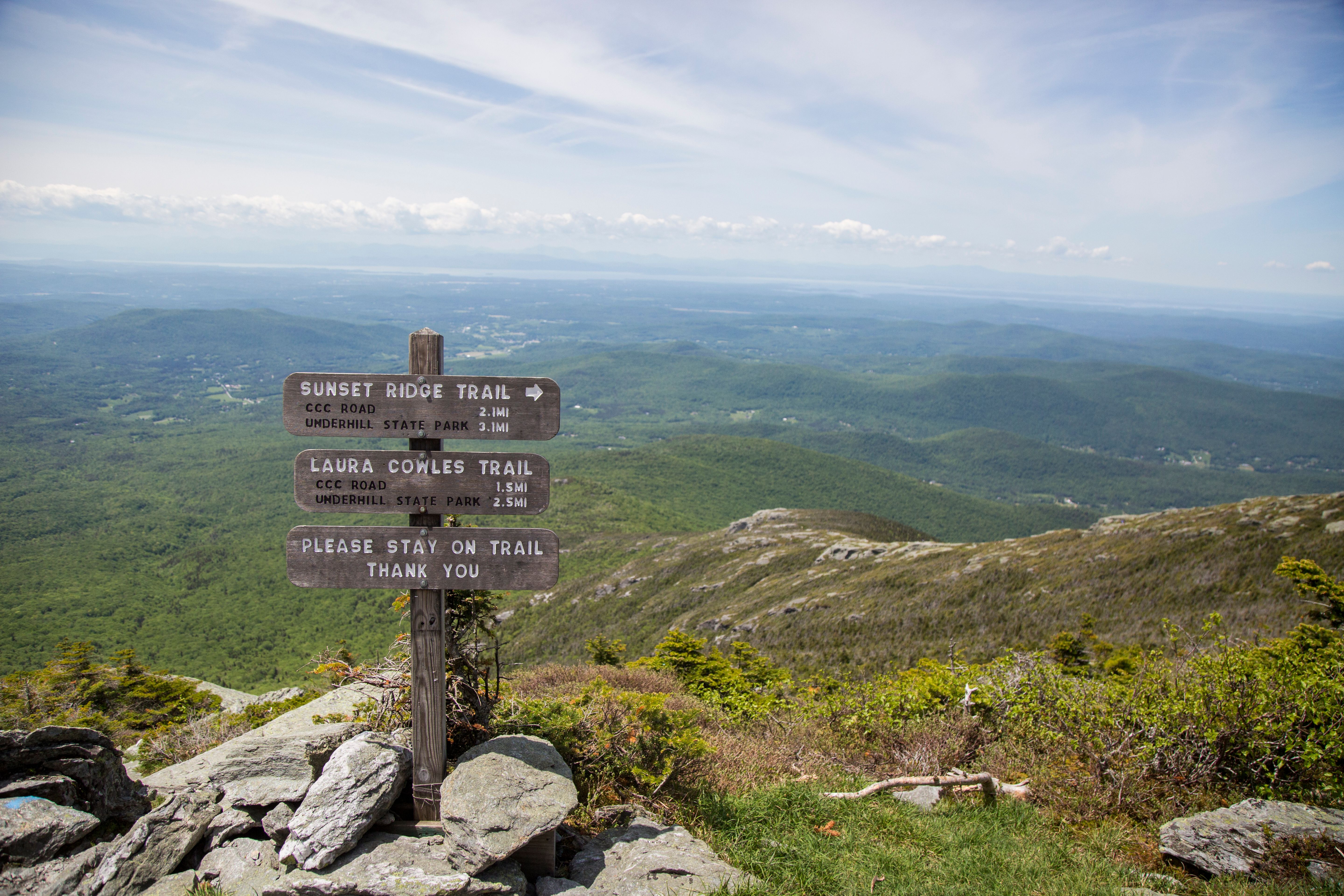 A trail sign from hiking trails near Stowe.
Running through Vermont, north to south, and a section of the Long Trail runs across Mount Mansfield in Stowe.
Hikes like Stowe Pinnacle will take travelers on a 90-minute trek to the top of the mountain while other hikes like Sterling Pond bring travelers to a high-elevation trout pond. There are so many wonderful hiking trails in the area to explore.
(All Year) Visit The Vermont Ski and Snowboard Museum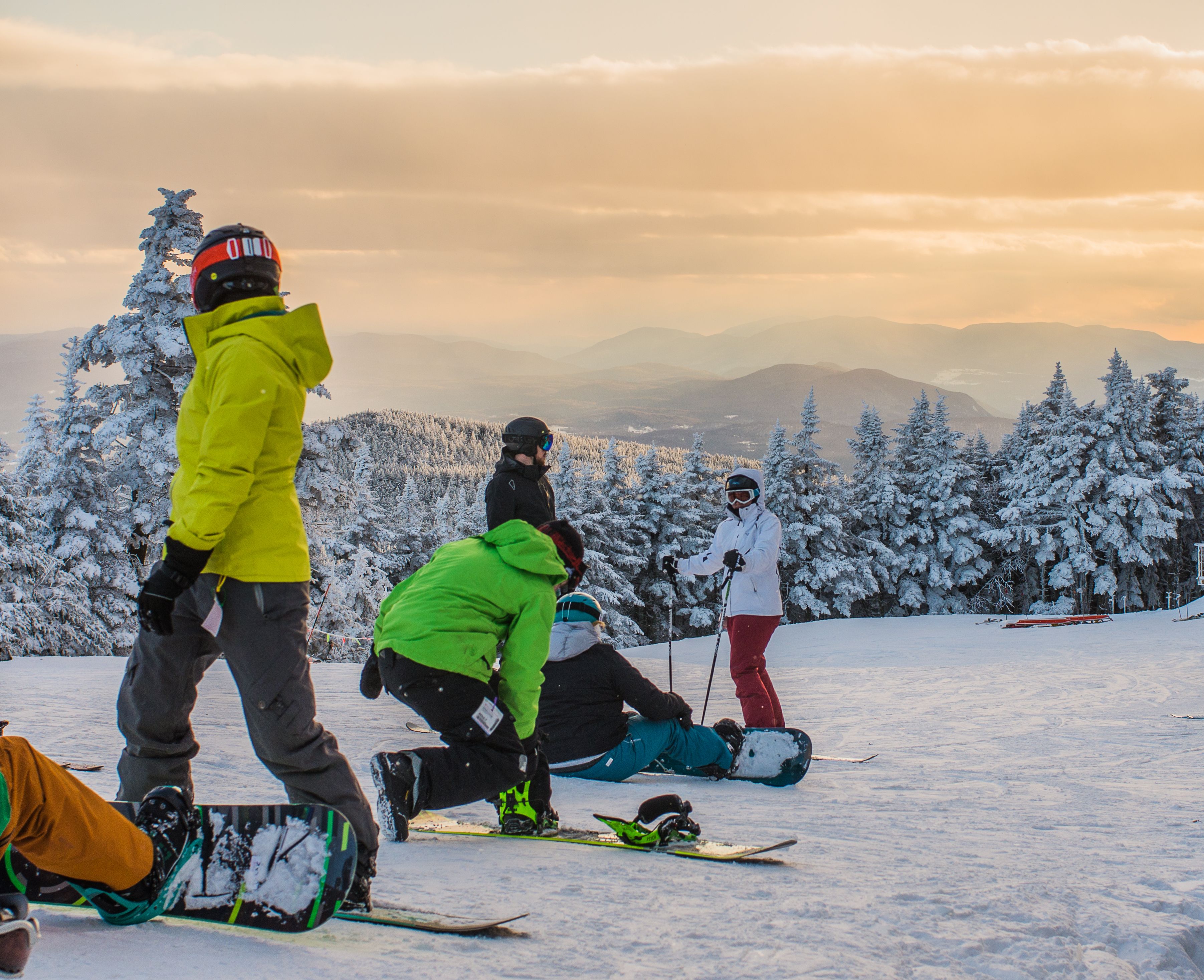 An image of boarders and skiers from atop Stowe.
Founded in Brandon, Vermont, in 1988 as The Vermont Ski Museum, it would be moved to Stowe in 2000 and reopened at its current location at 1 S Main St, Stowe, VT 05672
The Vermont Ski and Snowboard Museum was established in Brandon, Vermont, United States, in 1988 as The Vermont Ski Museum, but was moved to Stowe in 2000 and opened to the public in its current location in 2002. In 2011 the word snowboarding was added to the museum's name.
(All Year) Trapp Family Lodge Outdoor Center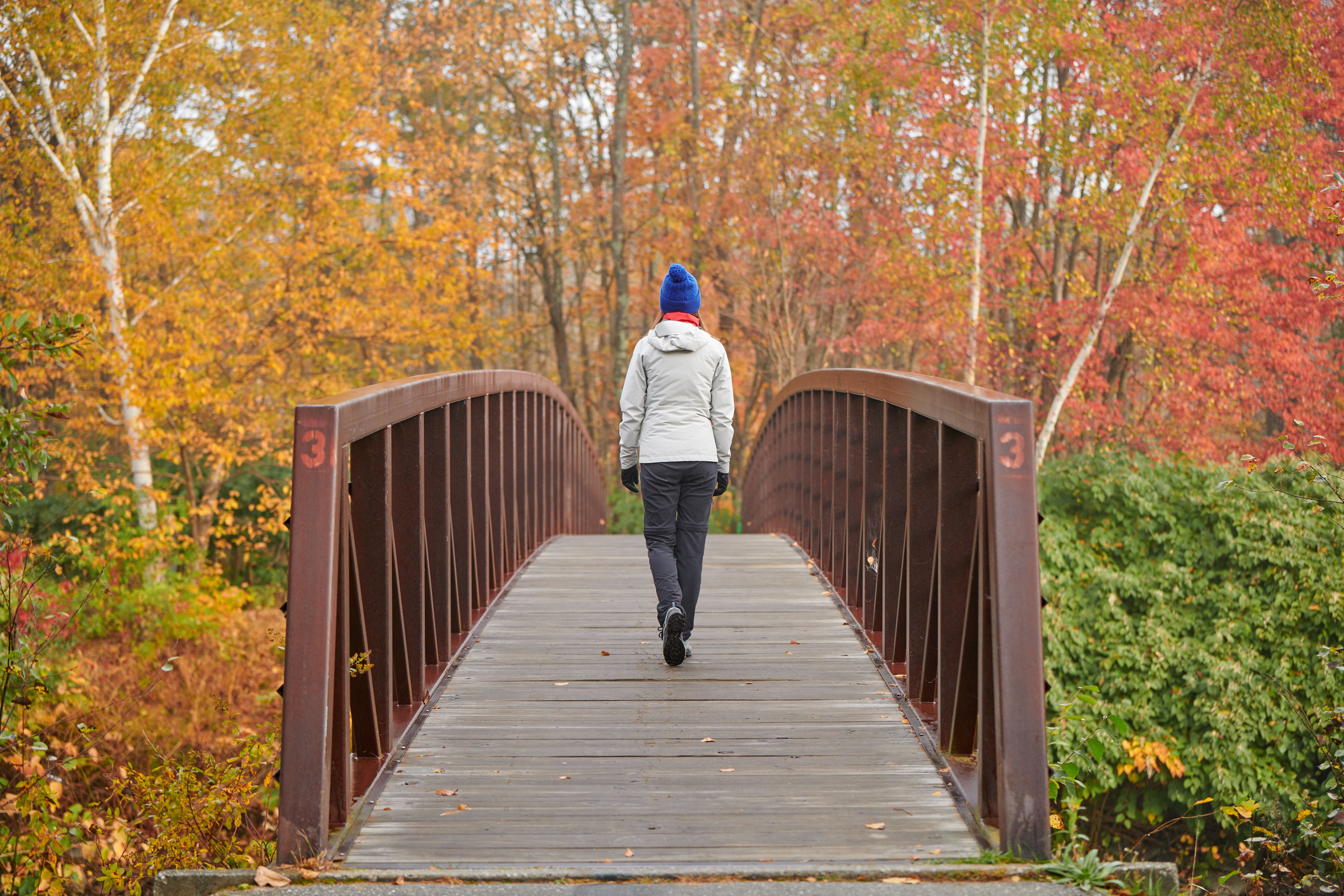 An image of a lady on a bridge in Stowe, Vermont.
The Trapp Family Lodge covers an impressive 2,500 acres and offers activities and adventures for outdoor and nature lovers all year long.
In the winter, travelers can look forward to cross-country and back-country skiing as well as snowshoeing. In the summer, travelers will be able to discover mountain bike trails, disc golf, hiking, Nordic walking, and outdoor concerts in their meadow! This is a great stop for all ages.
What To Know During Ski Season
An image of a lodge at Stowe Ski Resort
Winter in Stowe may be all about skiing, the resort ranks in the top ten of US ski resorts, but there is so much more to this small town than that. Nordic Skiing, dog-sledding, snowmobiling, fat bike riding, and sleigh rides are also incredibly popular here.
Related: 10 Scenic Winter Drives You Need To Take In Vermont
Travelers should expect hotels to fill up quickly and for lift ticket costs to rise during holidays, but if they plan ahead they should be fine.
Estimated Costs For Visiting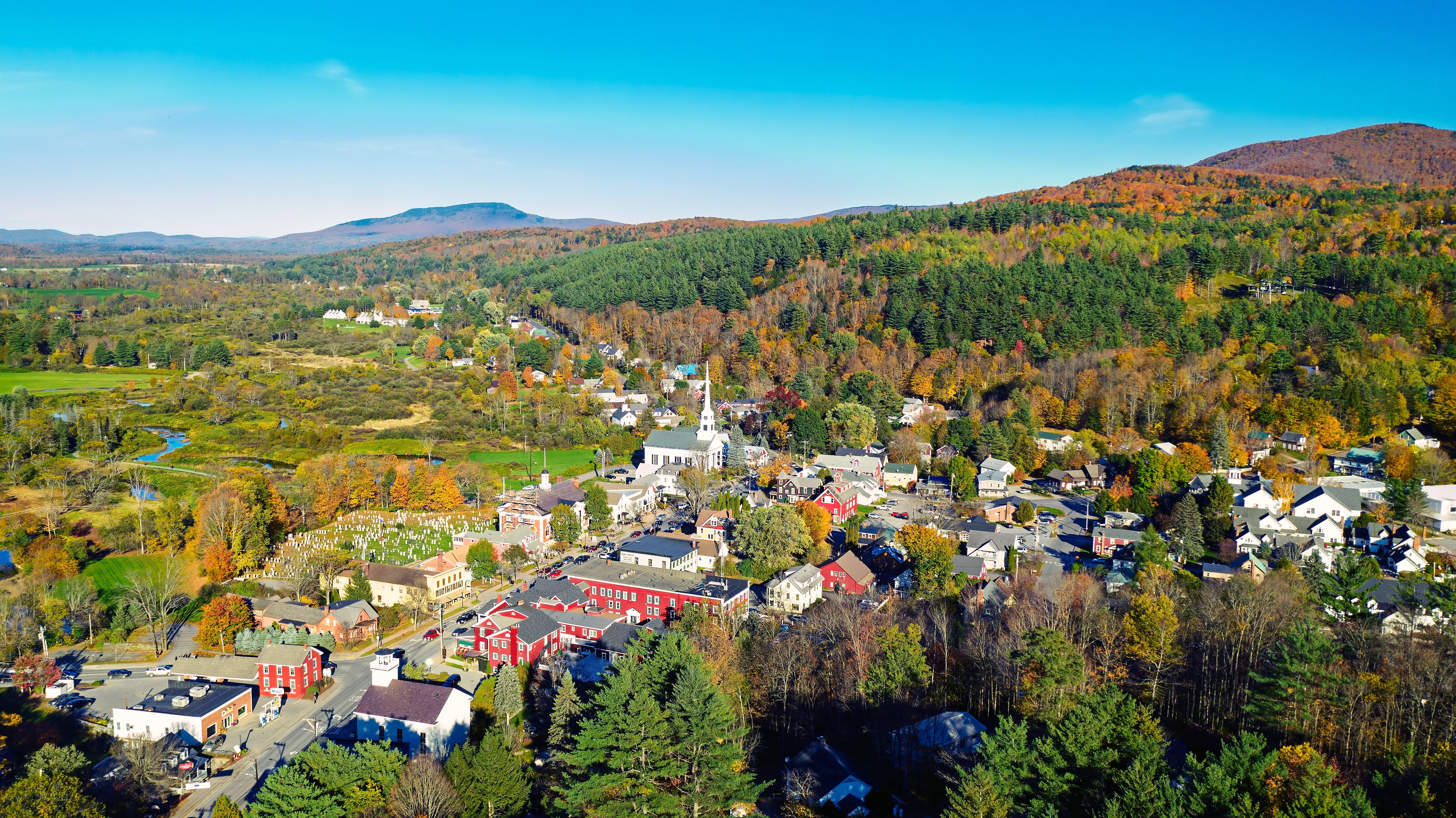 Aerial shot of Stowe in the late sumer or early fall.
Estimating the cost of Stowe will be done by considering the cost of lodging, food, activities, and the price of a lift ticket. Hotels will run travelers anywhere around 150 to 500 dollars a night and can go higher on holidays. The cost for food will cost travelers 15 to 30 dollars per meal, but drinks can quickly increase that cost.
Related: Ice Skating In An Abandoned Underground Quarry? You Can In Vermont
Travelers renting a car can expect to pay about 60 dollars per day too. A single-day ski ticket will also cost between 150-200 dollars.
Obviously, there are ways to cut down these costs, such as booking in advance, staying at a motel instead of a formal hotel, or making use of a season's pass or other discounts.
The Perfect Day In Stowe, VT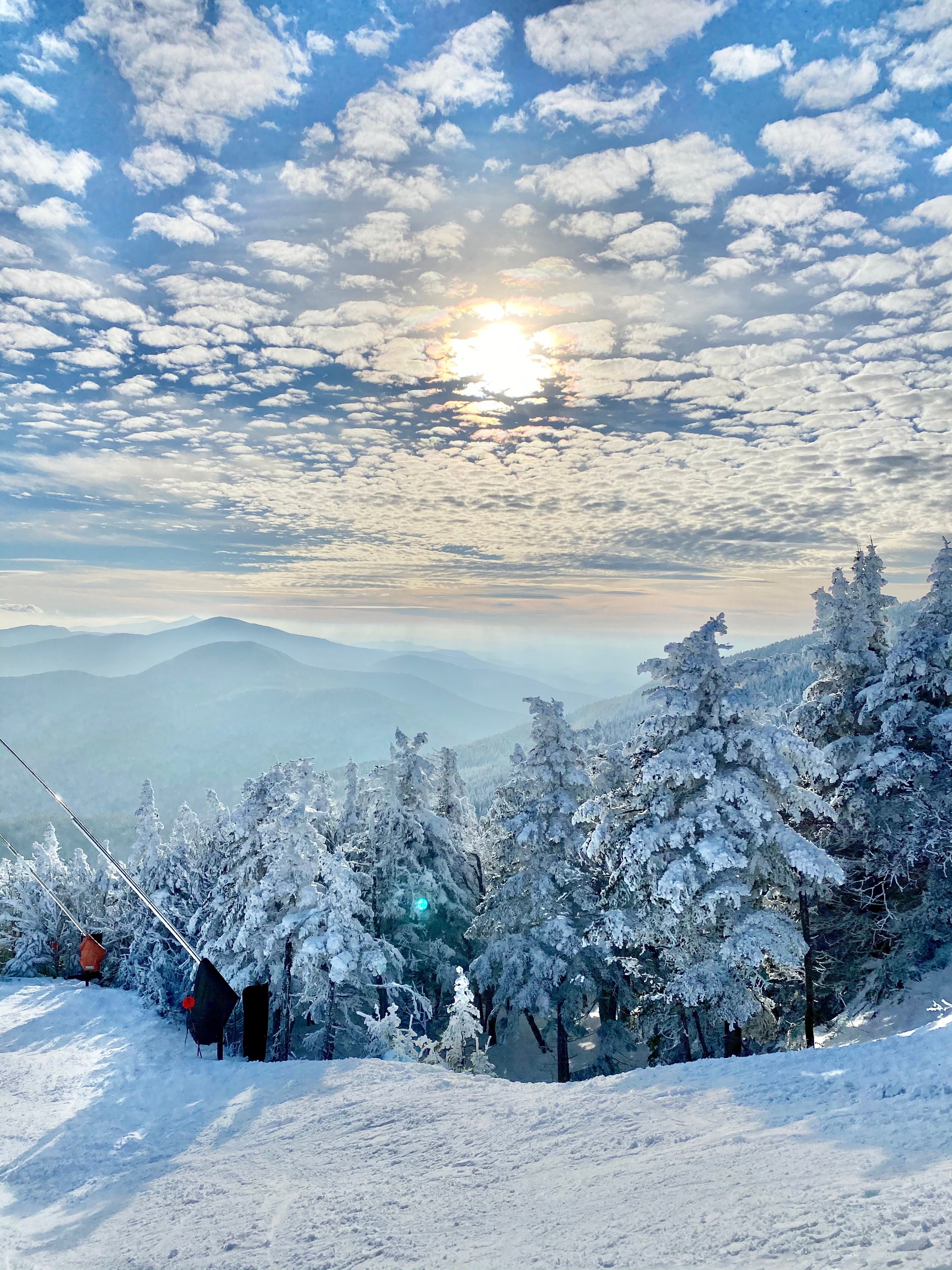 An image of Stowe's stunning ski slopes.
The perfect day in Stowe would likely involve skiing or boarding, but for the sake of this article, this would be the perfect day spent in the town of Stowe, Vermont. It would start with breakfast, of course, and a quick stop at Green Goddess Café to get the day rolling.
Next would be a Nordic adventure at Trapp Family Lodge Outdoor Center. Afterward, and likely with a massive appetite, travelers would visit Idletyme Brewing Company for a massive burger and some beer to help recover from the morning.
Finally, a quiet afternoon spent at the Vermont Ski and Snowboard Museum is on the agenda before returning to town to spend the remainder of the evening at Harrison's Restaurant & Bar.
FAQ
Q: Is Stowe Even Worth Visiting When It Isn't Ski Season?
During the summer months, Stowe's mountains become more green and lush, its skiing slopes become summits for avid hikers, and its farms burst forth back to life. Farmers' markets line small-town streets and shops procure sidewalk sales every weekend, with outdoor festivals beginning to dot the calendars of many. When summertime arrives in Vermont, specifically, in Stowe, this wintertime ski capital becomes a summertime haven for a multitude of adventures.
Q: What Other Ski Areas in Vermont Are Worth Checking Out?
Vermont is the proud home of the Green Mountains, the playground of snow lovers who want to conquer slopes and hills. This mountain range hosts many ski resorts, and tourists just need to choose where they want to have fun on- or off-piste. Vermont, after all, has some of the best ski destinations in New England.
Killington is one of the top ski spots in Green Mountain State, but there's more to discover out there. Resorts abound in Vermont, a very pleasing prospect for winter explorers. Riding, ripping, or revving through slopes and trails, Vermont is the place to be.
Q: Burlington Is Another Close By Town That Is Popular During Winter, Any Recommendations?
Many visitors consider Burlington, Vermont, the best of both worlds in the winter—close to a number of outdoor recreation opportunities and stunning natural landscapes, the beautiful, bucolic city has no shortage of picturesque charm. However, there are also plenty of fun activities that don't involve the great outdoors; cozier, more festive pursuits that include everything from downtown exploring to sampling some of the region's best brews.
And in addition to its quaint, small-town vibes, Burlington is a great place to get festive with winter-themed events that start over the holidays and last all season long—making it the perfect all-around retreat with something for every VT vacationer.