Willing to see the best of Colorado? Steamboat Springs is one of the best all-year-round destinations. From gorgeous green hiking trails and colorful flowers blooming in spring and summer to the town turning into a white fairytale land, full of outdoor ice and ski activities, Steamboat is a perfect family holiday and a cozy couples getaway destination.
This town is Colorado magic. Visitors are welcome throughout the year as there are endless outdoor activities both during summers and winters that will keep them busy and relaxed at the same time. Steamboat is the perfect holiday to unplug from the daily urban lifestyle, relax amidst tall snowcapped mountains, rejuvenate in the luxurious spa retreats, and heal in the natural hot springs. Steamboats champagne powder is why the crowds rush here every winter. This is the ideal laid-back luxury mountain getaway for everyone.
Best Time To Go To Steamboat Springs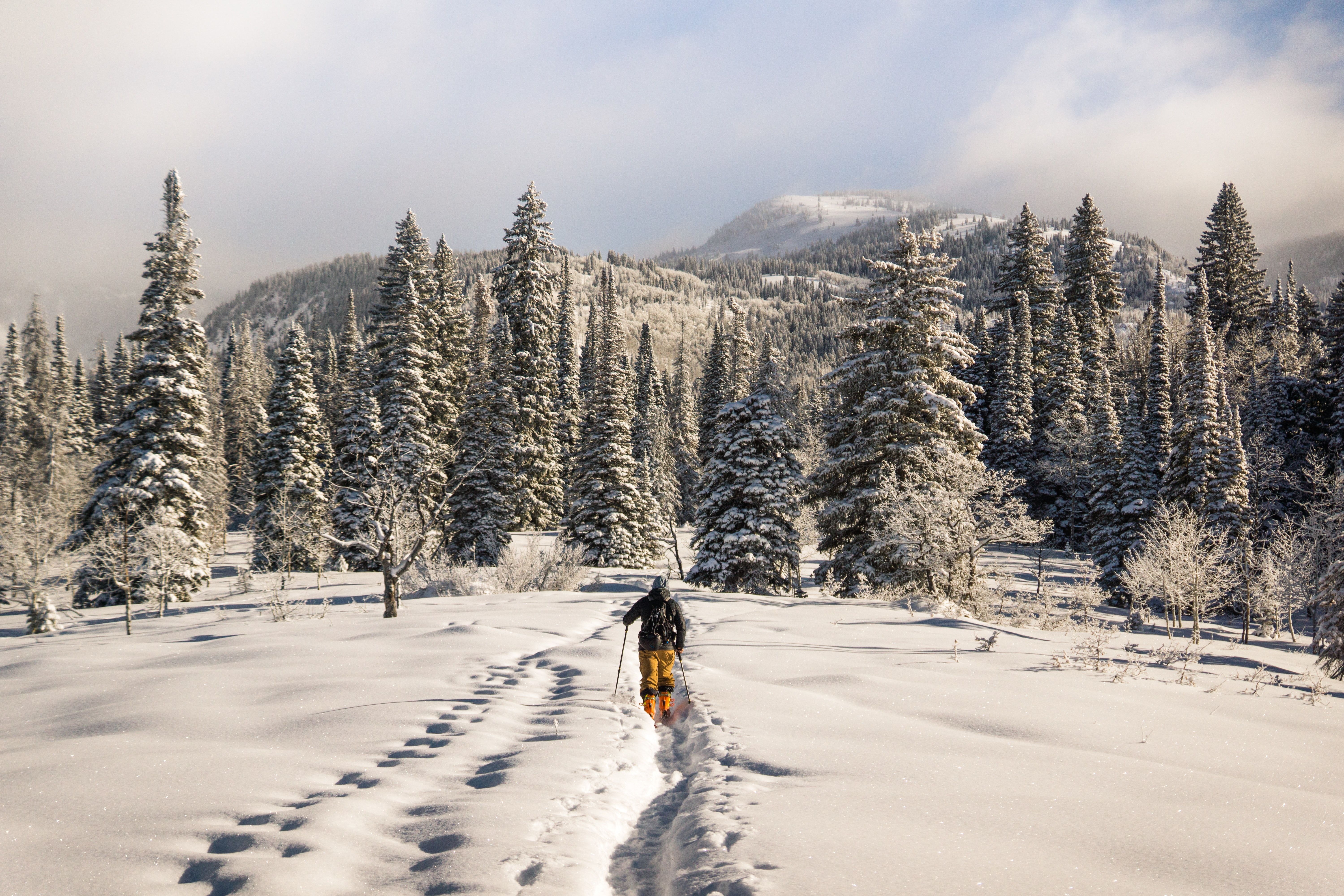 Steamboat Springs – the best time to visit this ski town is summer and winters
Steamboat Springs is an ideal mountain getaway that will disappoint no one. The best time to travel to Steamboat Springs as the name suggests is during spring and summer. However, for the ones who enjoy the thrill of mountains in the cold, winters are the second-best time to visit Steamboat Springs.
Related: Not Just Skiing: The Ultimate Guide to Aspen & Things to Do
Summer lasts from June to August, when the sun is high over the head, the winds are warm, and it is the perfect time to enjoy sunbathing, and other outdoor activities.
On the contrary, winters last from December to March. This is perfect to grab those snow hiking boots, windcheaters, and ski boots, and enjoy the outdoors in the cold winds of Colorado.
However, if budget-friendly options are the goal, come in early March, when the city is less crowded and the hotel and flight prices are low. This is an off-season for Steamboat Springs or the "shoulder" months for this city.
September, October, and November are when hues of orange hit the city, and it's decorated with beautiful fall foliage.
What To Know When Visiting Steamboat Springs
Natural hot springs, Steamboat Springs, Colorado
Steamboat Springs is not just a resort, but a ski town, or a ski paradise for snow lovers—which makes it one of the best places to visit in Colorado. Keep these things in mind when planning a trip to Steamboat Springs-
Pack the right clothes and accessories – The weather in the mountains changes on an everyday basis. Pack windcheaters for all seasons and plenty of base layers for the winters. Even summers in Steamboat have chilly evenings. It is always good to carry a rain jacket and plenty of sunscreens. Avoid packing heels. It won't be helpful in any way.
Pre-plan a mode of transportation. There are no Uber or cabs here. Opt for airport pick and drop services, use shuttle services, and rent a car beforehand.
Make prior reservations for everything. This is a small town. Activities get sold out quickly. Make reservations and pre-book the activities, to stay in the front line always.
Related: Magic Springs & More: The Ultimate Guide To Manitou Springs & Things To Do
Best Ways To Get Around Steamboat Springs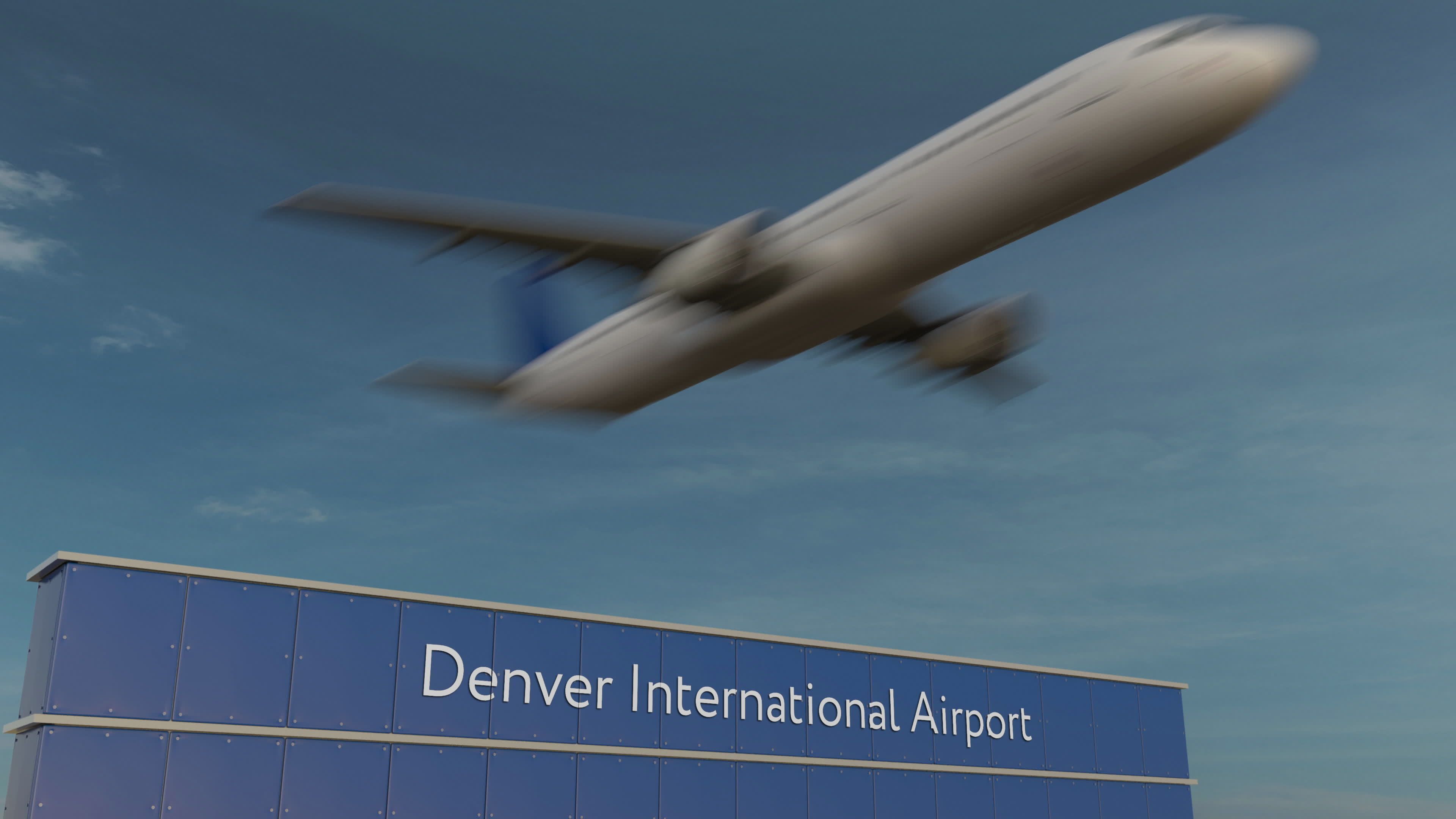 Denver International Airport to Steamboat Springs is a 160 mile drive
The best way to get around the town, which would also save some money, is by using the free bus service. However, the bus service runs only within city limits.
In the case of heading out to explore neighboring towns, it is best to rent a car or catch a ride share.
Yampa Valley Regional Airport is the closest airport, only 24 miles away, with limited flight landings.
Where To Stay In Steamboat Springs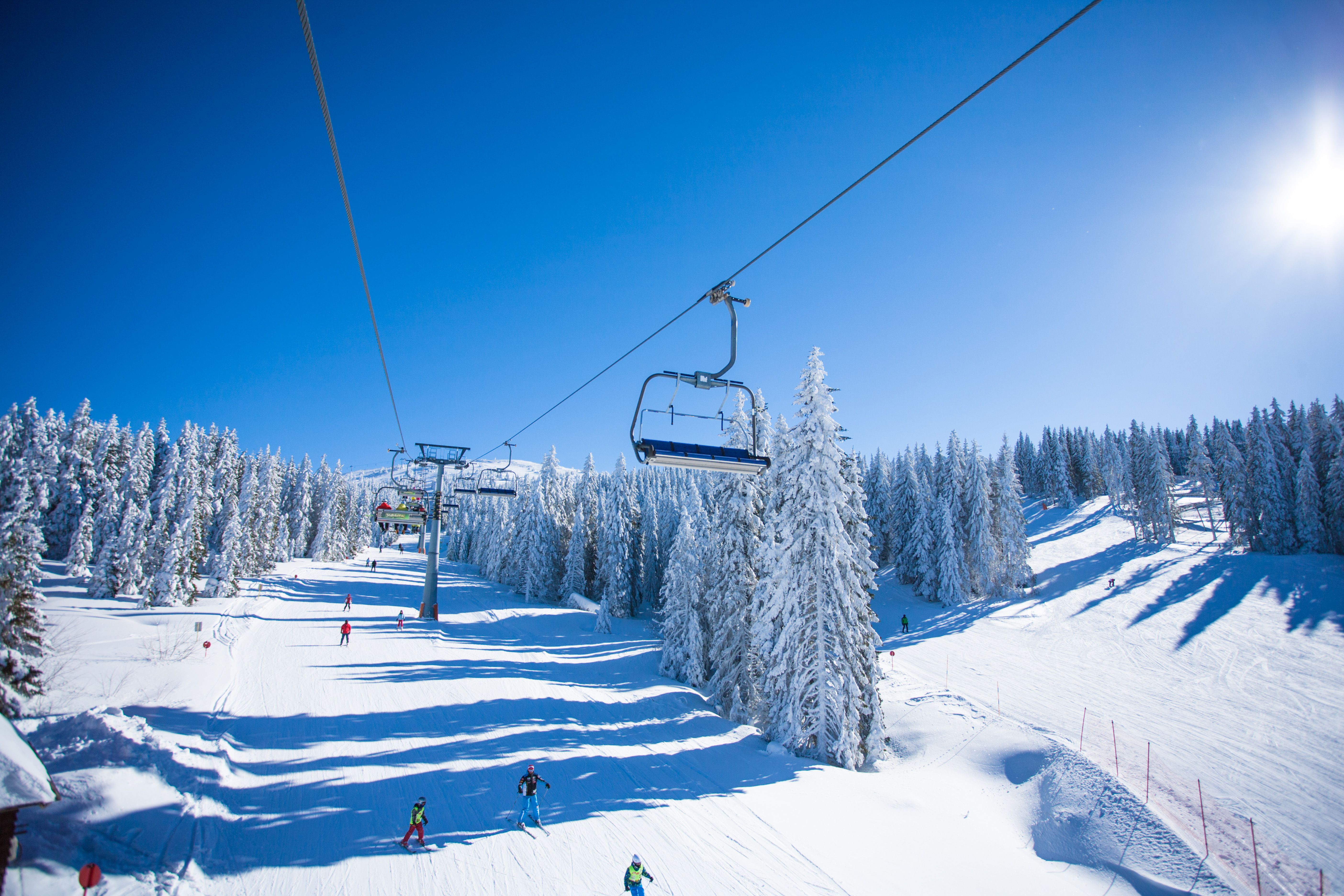 Steamboat Springs, Colorado – Take the gondola up to the ski resort
Sheraton Steamboat Resort Villas (Luxury)
To experience the best of Steamboat, head to Sheraton Resort Villas which overlook the majestic Rocky Mountains and offer luxury and comfort with grace.
This hotel is located at the base of the Ski resort and gives direct access to the ski resort. All rooms include a washer, dryer, and kitchenette for an added feel-at-home experience. Studios and 2bhk villas are also available here.
Accommodation: Sheraton Steamboat Resort Villas
Address: 2200 Village Inn Ct, Steamboat Springs, CO 80487, United States
Price: $400 onwards
Amenities: Outdoor pool, spa, steam, sauna, hot tub, kitchenette, gym, and gift shop
Steamboat Grand (Luxury & mid-range)
This is a full-service luxury hotel with ultra-modern furnishings, comfortable rooms, king-sized beds, and mouthwatering food from renowned chefs. The hotel is equipped with large guest rooms, private homes, villas, and condominiums for the ones who can afford the ultimate luxury.
The restaurant, The Cabin, serves a platter of world cuisines and the poolside Bistro offers delicious wines, beers, and signature house-made cocktails. The hotel prices vary drastically between winter and summer. It can hike up to as much as $500 during winter. It is only 1.5 miles from the ski resort.
Accommodation: Steamboat Grand
Address: 2300 Mount Werner Circle, Steamboat Springs, CO, US
Price: $260 onwards
Amenities: Grand pool, hot tubs, gym, spa, sauna, sports rental shop, ski valet, and storage
Holiday Inn Steamboat Springs (Mid-range)
Located on U.S. Highway 40, Holiday Inn is the base of all skiing activities in the giant Rocky Mountains of Colorado. The hotel is less than 1.5 miles away from Steamboat Ski resort.
They have a direct shuttle to the ski area, making accessibility easy. They also have a designated fire space to enjoy cozy winter nights.
Related: 10 Best All-Inclusive Resorts In Colorado To Book In 2023
Where To Eat In Steamboat Springs
Laundry
The name stands for the old laundry store that resided before the restaurant opened its doors in 2012. This is one of the most popular and locally loved restaurants in Steamboat.
The small eatery serves all-American comfort food with modern cocktails and an extensive beverage menu.
Price: $
Address: 127 11th St, Steamboat Springs, CO 80487, United States
Winona's
This local bakery and restaurant is located on Lincoln Avenue. For the best lunch options in Steamboat, head to Winona's without a doubt.
Every dish here is made to order. They serve classic all-American quick bites and comfort food. Their must-try dishes include omelets, burgers, fries, and their signature carrot cake.
Price: $$
Address: 617 Lincoln Ave, Steamboat Springs, CO 80487, United States
Related: Leaf Peeping: 10 Best Places For Fall Foliage On The West Coast
Mazolla's Italian Restaurant
If authentic, creamy, and delicious Italian is what hungry travelers are craving, Mazolla's Restaurant will fulfill all those Italian food cravings. The lasagnas and creamy pasta are to die for.
This restaurant opened in the 1970s and sources all raw and organic ingredients and a special wine-serving list.
Price: $$
Address: 917 Lincoln Ave, Steamboat Springs, CO 80487, United States
Top Things To Do In Steamboat Springs
Steamboat Springs is a luxurious yet super fun destination with lots to do in every season.
Steamboat Ski Resort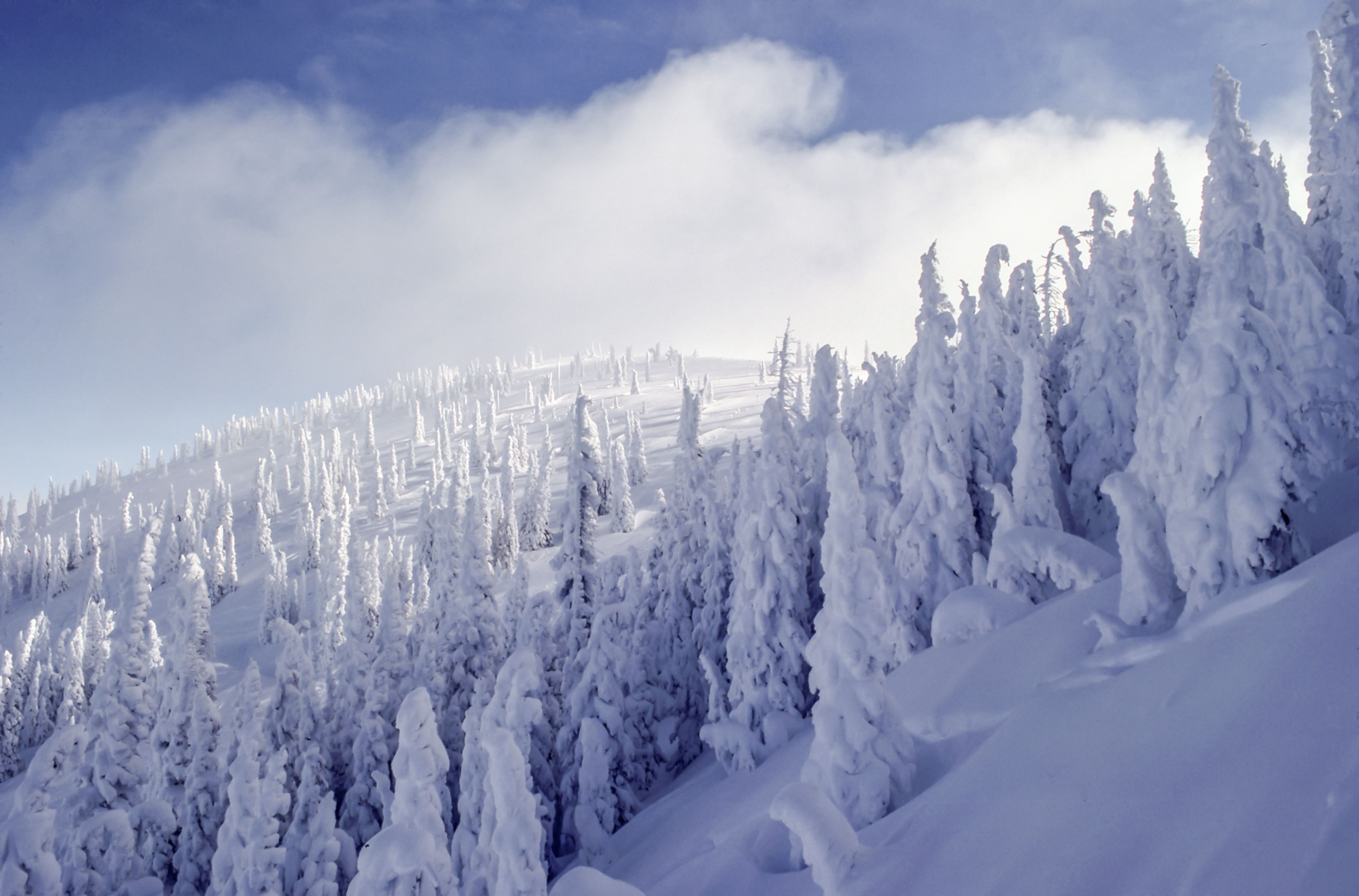 Steamboat Springs Ski Resort – the most popular activity in Steamboat
The Steamboat Ski Resorts is one of the best family ski resorts in America. The resort is most famous for its smooth powder snow making the ski trails easy to ride on for beginner and advanced-level skiers.
With over 3000 acres of skiable area and over 165 trails, this is the busiest town during winter. Most hotels in Steamboat offer a direct shuttle drop to the base of the ski resort. Hop on to one of the gondolas that will take the visitors up to the ski zone.
Price: Free
Time: Half to full day
Yampa River Core Trail
Yampa River Core Trail- Steamboat Springs – best place to picninc, hike, camp and enjoy panoramic views of the valley
This is the perfect getaway option for outdoor adventure enthusiasts and hikers. It is a 7.5-mile-long river trail that takes the visitor to some of the most breathtaking landscapes in Steamboat.
There are several playgrounds, and picnic spots with activities like fishing, boating, swimming, and more. The entire route has a safe trail which is also perfect for bicycles and rollerblading.
Price: Free
Time: 2-4 hours
Yampa River Botanic Park
Yampa River Botanic Park, Steamboat Springs
Located at the heart of Steamboat Springs is this mesmerizing green Botanic Park. The park is open from May to October when the flowers have bloomed to their peak and birds are chirping.
The park is not just a picnic spot but also turns up the heat with its summer music concerts, weddings, and outdoor yoga. It's perfect for kids and families.
Price: Free
Time: 2 hours
Steamboat Gondola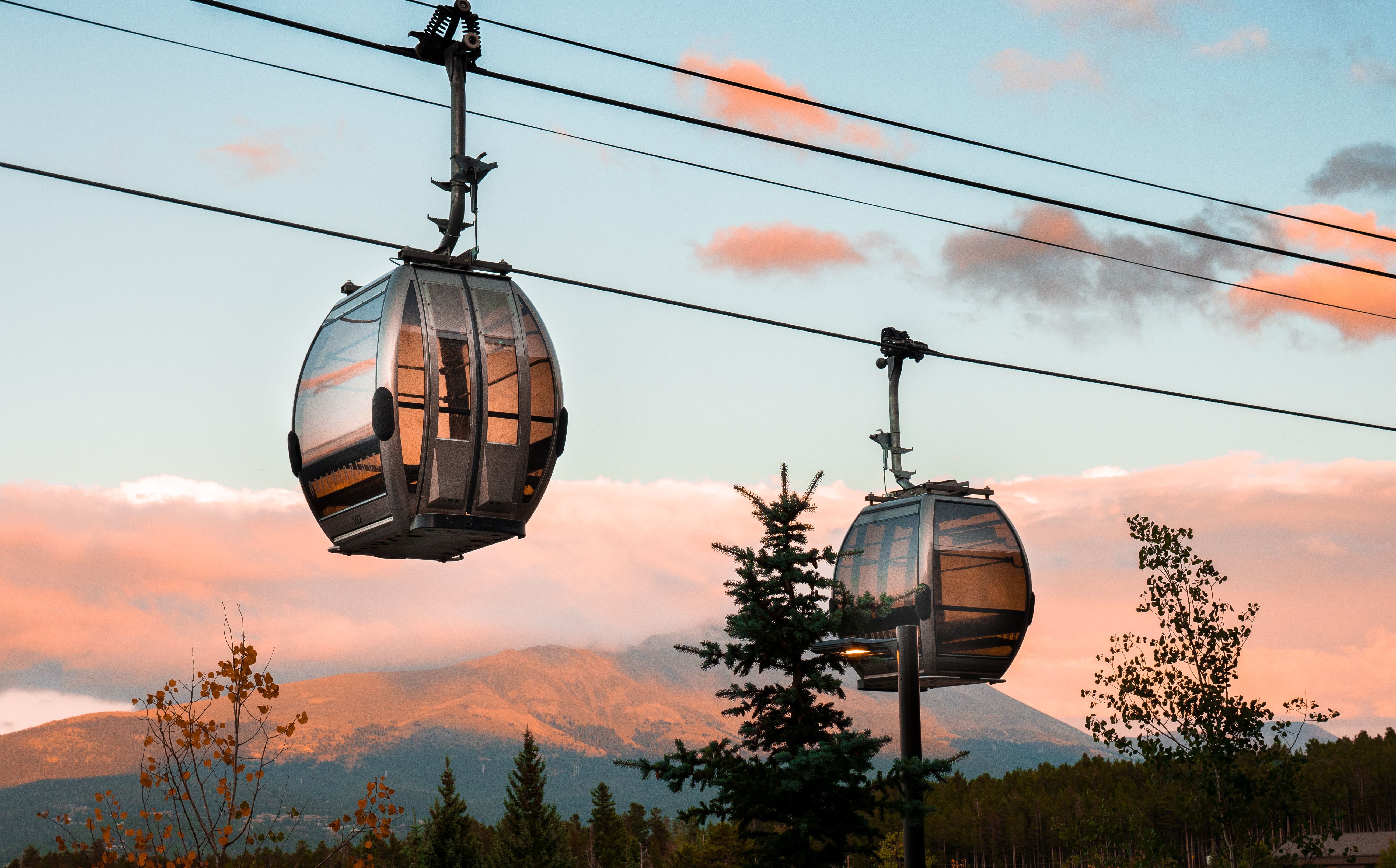 Steamboat Springs gondola
This is hands down, one of the best ways to see the picturesque mountain town of Steamboat. This is the perfect spot for families and professional skiers.
Hop on to one of the Gondolas and hit the top of the mountain to enjoy a birds-eye view of the snowcapped hills. Each Gondola has a capacity of eight people, and the ride is open year-round.
The area turns a blissful green during spring and summer and a white wonderland during winter.
Price: Adults – $35, Youth – $25, Children – Free
Time: 2 hours
Strawberry Park Hot Springs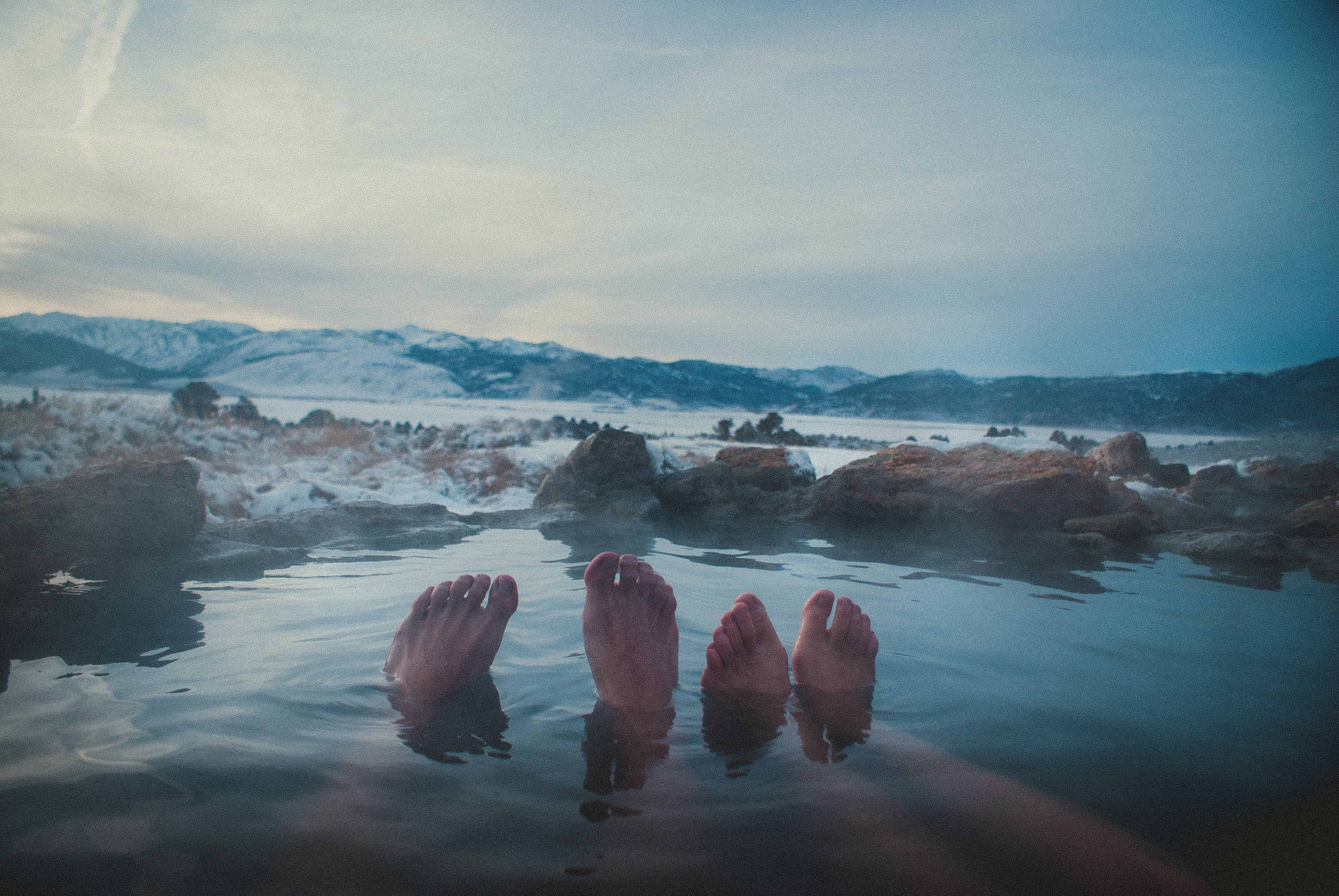 Strawberry Hot Springs in Steamboat Springs
This natural hot spring beneath the mountains is an area of frequent visitors. Wrap up a long weekend with a dip in these beautiful, naturally stress-healing hot springs. They are open year-round and the water remains at 104 degrees throughout.
Visitors prefer a dip in these hot springs after a day of hiking or skiing in the snow. In the park, there are picnic spots, changing rooms, restrooms, and even a small massage room on pre-booking basis. They have campsites if travelers wish to pitch a tent for the night and even small train cabins.
This is a perfect spot for a relaxing, romantic getaway in the woods.
Price: $20
Time: Half day
Visitors can carry their own towels or buy one at the site for $5.
Fish Creek Falls
Fancy the sight of a plunging waterfall amidst the surrounding tall green trees? This is the best way to start a trip to Steamboat Springs. The waterfall is 280 feet high and falls into the Fish Creek Canyon in the Routt National Forest.
There are several hiking routes that take visitors to the upper section of the waterfall. The best time to visit this spot is Spring. During winters, the falls transform into a wall of ice. It is the best spot for several ice climbers on the trail.
Price: Free
Time: Half day
Steamboat Art Museum
This is one of the most important art museums in Steamboat. A couple of Colorado artists decided to collaborate and pitch in ideas to display art in the most creative forms.
To date, they have held over 45 exhibitions featuring local and national artists. They even have an education gallery for students and often hold workshops, craft classes, and educational tours.
Price: Free
Time: 2 hours
Mount Zirkel Wilderness Area
Standing tall at 12,190 feet, Mount Zirkel is the highest mountain range near Steamboat Springs. This is a prime destination to explore the Colorado wilderness.
Spread over 160,000 acres, this area is home to over 70 lakes and 15 mountain peaks. Come here for a scenic hike, chill by the lakes, and watch the panoramic beauty of this mountain town.
Price: Free
Time: Half day
How To Spend A Perfect Day In Steamboat Springs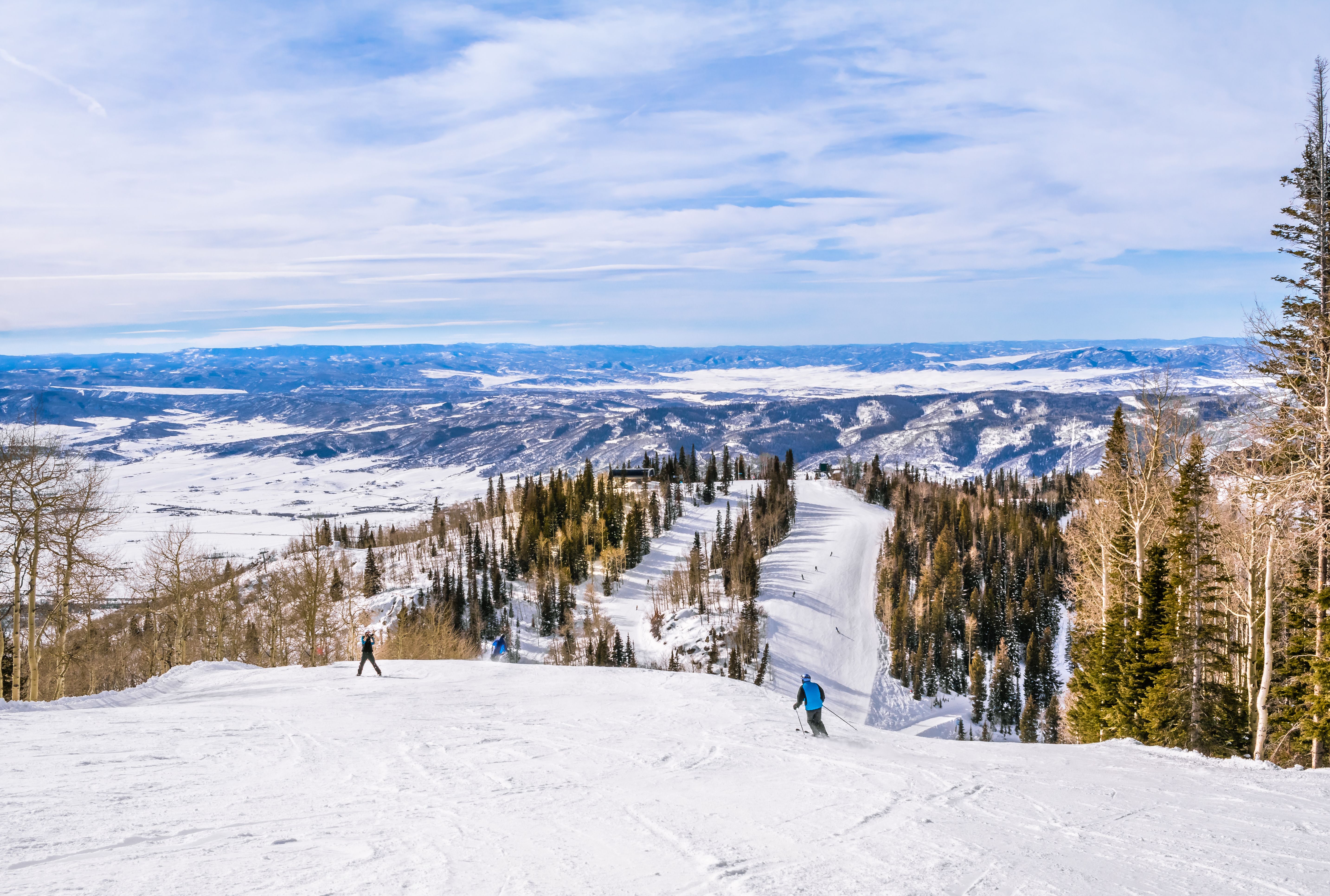 Steamboat Springs, Colorado – ski down the most beautiful ski resort in Colorado
Steamboat Springs is all about outdoor adventure. The perfect way to start a holiday in this town is by going for a hike or a bike ride across the Yampa River Core Trail. One can easily spend over two to three hours exploring the town. Head for a delicious lunch at Laundry or the Yampa Sandwich Company.
Related: 10 Must-Take Road Trips Through Colorado
Post lunch, take the Gondola and hit the upper zone of the ski resort. Spend the afternoon there, and head back to the city center by sunset. Take a stroll and enjoy some window shopping at the city center and hit a cozy pub for some cocktails and a delicious dinner.
FAQ
Q: Is Steamboat Springs worth a visit?
Steamboat Springs is the ultimate family and couple vacation travelers are looking for. It shows the best of Colorado. Known as the boat and ski town USA, Steamboat has some of the best adventures to offer and is the best ski resort town in Colorado.
For someone who simply wants to wind up a long urban week or take their family for an outdoor adventure to the hills, or is looking for an adventurous honeymoon, Steamboat Springs is a must-visit.
Q: How do I get to Steamboat Springs?
There are two ways to reach Steamboat Springs. One, by flying to the Yampa Valley Regional Airport which is about 20 miles outside Steamboat.
Another way is to fly to Denver International Airport and drive to Steamboat for approximately 160 miles. There are several picturesque road trips to take across Colorado. Steamboat Springs is one of them.
Q: What is Steamboat Springs famous for?
Steamboat Springs is known for skiing and its famous hot springs; visit any time of year, and there's something outdoors-y to enjoy.